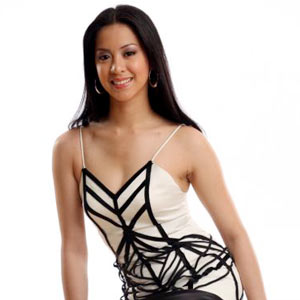 ---
Following the nerve-wracking elimination night last Sunday (December 6), StarStruck V announced the talent search's first casualty, leaving 13 artista aspirants to continue their run as the next ultimate survivors of the fifth season.
The elimination night was full of suspense as the Final 14 tried to put a dignified face in front of everyone. Fianca Cruz, the beauty queen from Pasig, was voted off after receiving the lowest number of text votes. She agonized at the bottom three with Diva Montelaba and Ian Batherson.
The remaining 13 survivors are Steven Silva, Sef Cadayona, Piero Vergara, Ian Batherson, Enzo Pineda, Rye Burgos, Rocco Nacino, Diva Montelaba, Sarah Lahbati, Princess Snell, Rox Montealegre, Nina Kodaka and Zeryl Lim.
Only four can make it to the talent search's grand finale and their performances in the coming weeks can either make or break their chances of being part of the Final Four.
It will definitely be an exciting and extreme battle as the race is getting nearer to the finish line. Who will be the second casualty? Who will shine in this week's performances and artista tests? Who will be castigated by the council and the mentors?
The pressure is on, not just for the contenders but also for their supporters.
StarStruck V airs Saturdays right after Pinoy Records and Sundays right after Kap's Amazing Stories while StarStruck Shout Out airs Mondays to Fridays after Chika Minute Explosive on GMA-7.