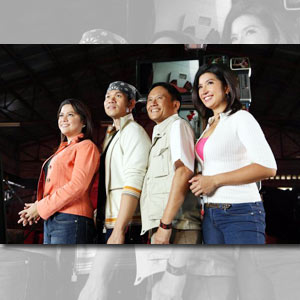 ---
2009 was a year of disaster, death, and dastardly crime, making many Filipinos feel like they were riding an emotional roller coaster.

The Maguindanao massacre stunned the world, while the death of Cory Aquino reminded Filipinos of a better version of themselves.

Howie Severino and his team console themselves by remembering the heroes who have appeared in their previous documentaries and live on to inspire us.

The Ampatuan clan became part of a previous I-Witness documentary about rido, or bloody the warfare between rival clans in Mindanao. But the documentary too was about the brave souls who dare to make peace in a violent land, such as Bob Anton who tirelessly promotes the concept of a peace zone in battle-torn communities.

Howie also recalls his documentary about the dramatic action taken by disabled governor Grace Padaca in the able-bodied man's world of illegal logging in the forests of Isabela, one of the most valuable ecosystems on the planet.

Finally, Howie marks nearly a decade of documenting World War II veteran Floro Bagasala by spending a day with him in his home damaged by Ondoy's flood and then taking him to meet an old friend, photojournalist Rick Rocamora, who has spent his career documenting veterans and championing their cause in the United States.
In the worst of times, I-Witness reminds viewers to recall the best of humanity. Catch Howie Severino's Yearend documentary airing on Monday after Saksi.