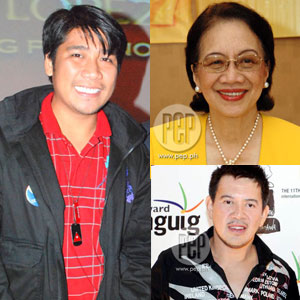 ---
The year 2009 will go down in history as one of the most unforgettable ever with all the good and bad things that have happened and have stirred up the whole nation.

For others, this year was a time to shine and to make change happen not only in their lives but to the lives of many others. But for some, 2009 spelled doom for their lives and careers with the trials, tragedies or controversies they got embroiled with.

This Sunday (December 27), let us look back at the events that rocked the nation and were talk of the town in Shoutout 2009: Wagi o Sawi, An ABS-CBN Yearend Special, 10:45 pm on ABS-CBN Sunday's Best.

Join Karen Davila, Julius Babao, Henry Omaga-Diaz, and Ces Orena Drilon in a fast-paced and intense discussion of the happenings and individuals that made an impact to Filipinos this year and why they will remain in the consciousnes of everybody in 2010 and beyond.

Together with them is a panel of experts and sectoral representatives who will give us a real and more in-depth look at how these newsmakers have affected each and everyone of us.

This year, the unexplained wealth of the Arroyo family got tongues wagging and caused an uproar among Filipinos. Tragedies like the one caused by Typhoon Ondoy also sparked heated discussions in the preparedness, efficiency, and reliability of several government agencies. Scandals which led to downfall of personalities such as Hayden Kho were also hot topics everywhere from coffee shops to the Internet.

2009 will also be remembered for the gruesome massacre of civilians and journalists in Maguindanao, which was allegedly done by members of the Ampatuan family and their private army.

On the other side, 2009 was also great as Filipinos gained worldwide recognition for their talent and skills. Boxing pond-for-pound king Manny Pacquiao won another title in his record seventh weight division, entertainers Charice Pempengco and Arnel Pineda continue to rise internationally, while Brillante Mendoza won Best Director in the prestigious Cannes Film Festival.

This year, Filipino Efren Penaflorida was also proclaimed 2009 CNN Hero of the Year, while the late former president Corazon Aquino showed the whole world again the storied "Cory Magic" by fostering unity among Filipinos even at her death.

All of them made the headlines and are now part of the history. Their experiences now serve either as a reminder or inspiration to the whole nation as we enter the year 2010.

Find out who else made the winners and losers lists in Shoutout 2009: Wagi o Sawi, An ABS-CBN Yearend Special, this Sunday (December 27) 10:45pm on ABS-CBN Sunday's Best.
ADVERTISEMENT - CONTINUE READING BELOW