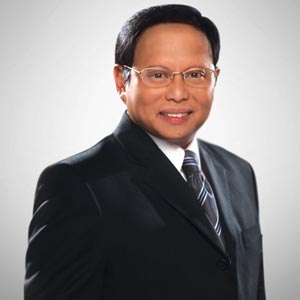 ---
"Bakit ikaw ang ibobotong kandidato?"
Kandidato, the new GMA News & Public Affairs program hosted by Arnold Clavio, will pose that and other tough job-application-type questions to the presidential hopefuls beginning March 3, Wednesdays after Saksi, on GMA-7.
One presidential candidate per episode will face what may be one of the toughest interviews he or she will ever encounter. The candidates will be treated just like any other job applicant—answering questions on their background, qualifications, and those based on their platform, stand on key issues and issues or controversies they are involved in.
After all, job applicants go through careful scrutiny before they get hired, why not those who aspire for one of the toughest jobs in the land—the Presidency.
The duties and responsibilities of the President are extraordinary, most especially in the Philippines. The times call for a leader who can bring hope and improve the lives of the people; and more importantly, the country needs a leader who is strong, wise and honest.
For its pilot episode, Kandidato features former National Defense Secretary Gilberto "Gibo" Teodoro. Easy, average and difficult questions were thrown at him by members of the panel composed of Malou Mangahas, Howie Severino, and host Arnold Clavio.
The former secretary even admitted that he has lied in the past! His relationship with "political father" and uncle Danding Cojuangco was also discussed.
Get to know the candidates in Kandidato, airs every Wednesday—beginning March 3—after Saksi, on GMA-7.