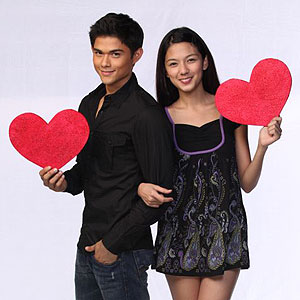 ---
Jennica Garcia and Carl Guevarra pose as married couple in order to chase their respective flames in Dear Friend's My Stalking Heart.
This Sunday, March 14, Doris (Jennica) and Julio (Carl) are forced to live under one roof to keep a close watch of Nina (Jef Gaitan) and Eric (Marvin Keifer). They connive to separate the two lovers.
Doris secretly enters Eric's room and plants an evidence of infidelity. Nina discovers it but she easily forgives Eric.
Doris and Julio are devastated that their plans failed so they drink and end up getting wasted.
When they woke up the following day, Doris and Julio were surprised to see themselves completely naked!
How will Doris and Julio deal with this embarrassing situation? Will this incident spur romance for the two pretend lovers?
Meanwhile, My Stalking Heart's pilot episode recorded an overnight rating of 11.8% in Mega Manila last Sunday, March 7.
Don't miss Part 2 of My Stalking Heart on Dear Friend this Sunday, March 14 on GMA-7.