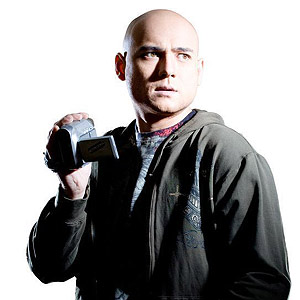 ---
Ryan Eigenmann shifts from acting to hosting via Q Channel 11's weekend reality program, Misteryo. But rather than just tackle unexplained local phenomena, Ryan aims to personally find out the answers behind these myths by subjecting himself to the tests and visiting locations widely known as ghosts and spirit hubs.
The actor's adventurous nature has taken him to Baguio's infamous Diplomat Hotel where he volunteered to stay overnight hoping to encounter ghosts.
Ryan also touched on the so-called Romblon Triangle, believed to be the local counterpart of the notorious Bermuda Triangle. Legend has it that the waters surrounding Tablas Island in Romblon devours small boats and large passenger sea vessels. To date, it is said that more than 40 ships have already succumbed to Romblon's gigantic waves.
Misteryo's third episode introduces the public to Raymond Valera, a man who claims in having the ability to see and talk to dead people. The show through Valera bravely attempts to shed light on the mysterious crime cases of missing ex-PAGCOR Video technician Edgar Bintain as well as the tragic deaths of Ruby Rose Barrameda and the family of Pedro Baguion, who were perished during the 2000 Payatas Tragedy.
An apparition of an Incubus—a type of demon that sexually assaults female victims during their sleep—has seemed to have manifested itself to the entire paranormal team and even to host Ryan.
A paranormal of investigators attempts to expose the mystery shrouding Victoria School in Cubao. The school is being touted as a hub for white ladies, kapres, duwendes, ghosts and other creatures brought largely by published photos and exhibited videos showing unexplained elements. Some of the popular cases include captured images documented by GMA-7's Emergency and Q Channel 11's Women's Desk.
ADVERTISEMENT - CONTINUE READING BELOW
Misteryo also tried to solve the chilling photo taken during the shoot of Richard Gutierrez's horror film Patient X. The picture showed supervising producer Joey Abacan with a shadow of a slender figure behind him.
Catch all the mysteries and the tales behind them in Misteryo every Sunday at 10:00 to 10:30 p.m. on Q Channel 11.