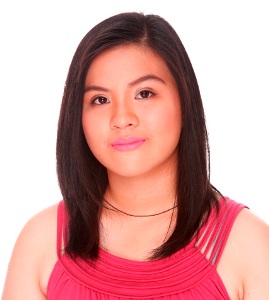 ---
This week at Big Brother's House was full of unexpected surprises and twists. As Eslove Briones made his exit on Pinoy Big Brother Teen Clash of 2010 because of rule violations, another housemate entered the famous house. Jovic Susim, dubbed The Diplomatic Son from Albay, officially became a housemate.

Kuya had to "leave" the house momentarily for an important meeting. In his absence, Big Utol took over and watched over the housemates. Prior to Kuya's departure, they were already given their weekly task. And this time, the teens had to work together as one team and they were challenged by Kuya to create a business in order to raise funds for charity. Kuya challenged them to raise P15,000 in one week.

The housemates put their heads together and unanimously agreed on to make shirts. The shirts are called "Clash Shirts" and were sold at P350 a piece. They even took turns trying to "advertise by via personal endorsements." From the sale of the shirts, the total amount raised was P25,900, exceeding the P15,000 "quota" set by Kuya. The housemates passed the challenge with flying colors. When asked what it felt to finally make a first "win," Ivan Dorschner excitedly remarked "masarap."
ADVERTISEMENT - CONTINUE READING BELOW

Kuya gave a personal task to Becca Chiongbian. Kuya sent over Becca's guitar, much to her delight. Becca, being gifted with music, Kuya asked her to complete the song she has composed. After working hard on it, Becca played and sang the song to Kuya. She told Kuya that the song is about "pagpunta ko dito and nakilala kong mga kaibigan."

The biggest twist at Big Brother's is Kuya's new bedspacers: the new "foreign" tenants occupied the area previously occupied by Team Apartment. The ten "Teenternational" housemates came from the United States, Canada, Australia , Korea, Taiwan and HongKong.

Meet Bret, the indie singer from USA who is currently a college student taking up Medical Technology. Carson, the loving lad from Canada who resides here together with his two sisters and James, a triathlete from Australia. Interestingly, two of these dudes know how to speak the Visayan language.
ADVERTISEMENT - CONTINUE READING BELOW

The surprise doesn't end there. Apart from the Caucasian blokes, three hot Korean teens joined the "teenternational" team. Ryan, a "simpatikong leader", is studying at an international school, business-minded Jeff manages a resort in Batangas and Richard, a pure Korean, is a romantic achiever. When asked by one of the hosts why he is proud of being Korean, he simply said that Koreans are "mabait, simple lang at masayang kasama."
Not to be "outdone" by their male counterparts, four charming female bedspacers made their presence known as they were publicly introduced. Meet Sophia, an obedient daughter who hails from South Korea and Jenny, the smart girl also from South Korea; joining the fun and excitement at Big Brother's are Ann, the deligent daughter from Taiwan and April, the Cantonese hottie from Hong Kong. April is a culinary arts student and models on the side. The "teenternational" housemates are all staying together.
ADVERTISEMENT - CONTINUE READING BELOW

Meanwhile, the three nominated housemates for this week are Tricia Santos, Yen Santos and Rebecca "Becca" Chiongbian. Housemates Yen and Tricia are "safe" this week since they garnered 33.87 percent and 57.27 percent, respectively. Becca, on the other hand, garnered the lowest votes from the public with only 8.86 percent. She became the second housemate voted off by the viewing public.

Upon her exit from the house, her mom eagerly awaited her return to the outside world. When asked by the hosts what made her stay unforgettable, she simply replied with a smile that "I'll always remember them."

Expect a motley of fun and excitement from these two diverse camps in the coming days. Catch Pinoy Big Brother Teen Clash of 2010 every night on ABS-CBN.