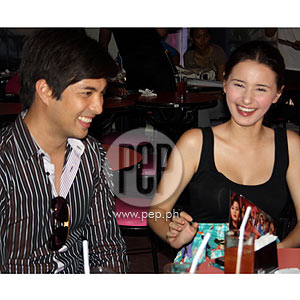 ---
What if the perfect life Tisay wanted for so long is suddenly jeopardized by an unexpected situation she can't avoid?
Witness the bracing drama behind Jackie Rice's big secret in Dear Friend's biggest season-ender episode, "Tisay."
This Sunday, May 9, Ella finally comes face to face with Adrian (Joross Gamboa) and his father Joe (Rex Cortez). She is completely terrified by the possibility that Joe would reveal everything to Adrian.
But Joe immediately pretends that he doesn't know Ella. Confused, Ella decides to break up with Adrian to spare him from the pain and guilt of lying to the man she loves.
But Adrian is bent on getting Ella back into his life even though she pushes him away. Joe, on the other hand, puts pressure on Ella and threatens to confess her big secret to Adrian if she doesn't sleep with him.
Ella strongly detests the blackmail schemes of Joe but she has to make a choice: give in to Joe's maneuvering or admit the truth to Adrian.
Will Ella yeild to Joe's dirty schemes? How will Adrian accept her double life? Will Ella and Adrian find peace in their hearts and start anew with their romance?
Don't miss Part 3 of "Tisay" on Dear Friend this Sunday, May 9, right after Party Pilipinas on GMA-7.