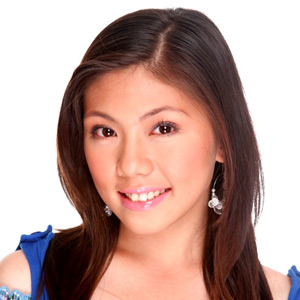 ---
As the days go by, the clash between Team Apartment and Team Villa continues to rage furiously. Both teams are trying their best to outwit each other, with each group having one point each.


The teen "prisoners" Fretzie Bercede and Ryan Bang had quite an experience being held captive by their rival teams. Fretzie stayed with Team Apartment while Ryan became the prisoner of Team Villa.


Kuya gave "clues" to the prisoners to facilitate their escape. Luckily, Fretzie made her escape without any effort. For Ryan to be "freed," Kuya requested the Pinoy teen housemates to prepare questions about certain facts about the Philippines for the Apartment Team to answer. Getting six correct answers will free Ryan. The twist is that for every wrong answer, Ryan will be mildly "electrocuted." After struggling with their answers, the teenternationals were able to get all six correct answers. Ryan was finally freed. "They taught me a lot of things. I feel like a king," was Ryan's remark about his "prison" experience.

Kuya's weekly task "Interpreteen" was especially challenging for the housemates. Kuya assigned a specific song for each team to interpret in their most creative way. New lyrics have to be adapted and a choreographed dance should be created for the song. Yoyoy Villame's "Butchike" was assigned to the teenternationals while a K-pop song has to be creatively interpreted by the Pinoy housemates. In addition to this task, Kuya required them to prepare a music video. At stake from this weekly task is a sure slot for one of the members of the winning team to be one of the "Big Four".

Both groups worked up a storm for this activity. The music videos will be shown to the public and viwers will be asked to vote for their favorite. The results will be revealed in the coming days.
ADVERTISEMENT - CONTINUE READING BELOW

The four nominees for the third eviction night are Joe Vargas, Devon Seron, Patrick Sugui and Kyra Custodio. Earlier this week, Shey Bustamante was "forcibly evicted" due to a serious house violation. (CLICK HERE to read related article)

PBB host Toni Gonzaga announced that the first housemate to be "saved" was Devon Seron, followed by Patrick Sugui and Joe Vargas. Kyra Custodio became the third housemate to be evicted. She garnered the lowest votes with 14.79%. Devon got 19.97%, Joe with 22.75% and Patrick with 42.49%.

As Kyra made her final exit from Kuya's house, she got a tight hug from her mother, Mommy Gilda. When asked to share the lessons she learned during her stay, the Giling Girl ng Batangas remarked, "Sobrang kakaiba...maraming lessons ang tinuturo sa mga challenges na yon."

Whose music video will win in the challenge? Find out soon.

Catch Pinoy Big Brother Teen Clash of 2010 every night at ABS-CBN.