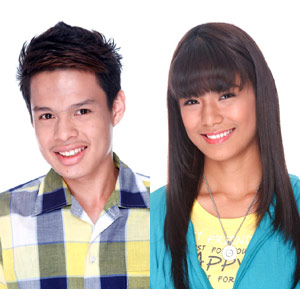 ---
Housemates Devon and Angelo got emotional in Pinoy Big Brother Teen Clash of 2010 after learning that the house helpers serving them and their housemates were actually their own mothers.
Devon's mom Mommy Lyn and Angelo's mother Mommy Inday accepted Big Brother's "Dakilang Hamon" challenge, where a college scholarship for either Angelo or Devon is at stake.

The "Dakilang Hamon" challenge is not limited to cleaning up and preparing food, but also involves having the two mothers visit and stay in the same house with their kids, without them revealing their true identities.
Though their short reunion with their mothers brought great joy to the two Pinoy housemates, Devon and Angelo were prohibited to share this information with their fellow housemates.
How far will the house moms sacrifice for their son and daughter's college scholarship? Also watch out for the next face-off between the The Teen-ternational and Pinoy housemates to earn a slot to the Big Night.
Get more updates from Mariel Rodriguez in PBB Teen Clash of 2010 Uber after Precious Hearts Romances presents Love Me Again, Toni Gonzaga in PBB Teen Clash of 2010 after Habang May Buhay, and Bianca Gonzales in PBB Updates.
Also catch PBB Raw Teen Clash of 2010 from Monday to Saturday, 11 am on Studio 23 and the 24/7 live streaming at Skycable Ch. 150.