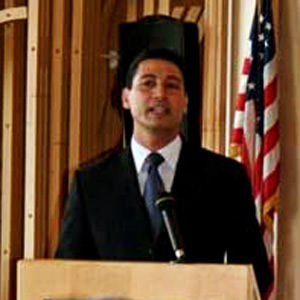 ---
Is Illac Diaz, a social entrepreneur, jealous of CNN Hero of the Year awardee Efren Peñaflorida because the latter was given more attention in terms of socially-relevant achievements?

Illac, named as "Young Global Leader of 2008" by the World Economic Forum (WEF) in Geneva, answers such tough questions when he faces the country's King of Talk, Boy Abunda on The Bottomline this Saturday, May 15.

A name not new to showbusiness and an ex-executive of a well-known telecommunications company, Illac grew up in a well-off family. His father Ramon is a visual artist who is the brother of the first Filipina Miss Universe, Gloria Diaz. His Italian-born mother Silvana runs an art gallery in Pasay. Despite all the glamour, he has a head and a heart that's filled with compassion. But what tremendously changed his life was his graduate thesis titled Shanties to Jobs: Creating a Migrant Center in Manila.
ADVERTISEMENT - CONTINUE READING BELOW

As Illac explains the projects he spearheaded this week in The Bottomline, some bottomliners will throw in tough queries such as: why did his projects not get noticed, why didn't the government support his ideas, who is funding his projects, and is he envious of Peñaflorida for getting more prominence after receiving an international award? Does he feel left out?

Find out the answers as Illac Diaz takes the hot seat on The Bottomline with Boy Abunda on ABS-CBN, this Saturday, after Banana Split's primetime telecast.