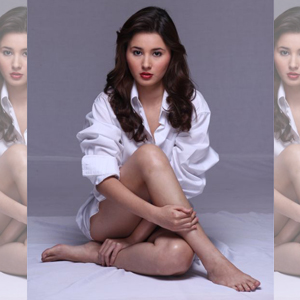 ---
This Sunday, Ella (Jackie Rice) will face all the accusations and confrontations as her biggest secret will be disclosed in the finale episode of Dear Friend presents Tisay.
Anxious that Adrian (Joross Gamboa) and the whole school will know her secret, Ella (Jackie) accepted the offer of Joe (Rez Cortez) to meet up with him at a motel. But Ella had a sudden change of heart and broke her agreement with Joe. This angered Joe and the two had a small fight. In the heat of their fight, Joe suffered a heart attack that led to a comatose condition.
Just when Ella thought that her secret is locked safe because of Joe's incapacitation and inability to divulge her secret, unknown to her Danielle (Chynna Ortaleza) hired a private investigator to spy on her. Now, Danielle knows about Ella's secret meeting with Joe and the reason why Joe wanted to meet up with Ella inside a motel in the first place.
Having this evidence, Danielle plans for Ella's downfall and gets ready to expose Ella's biggest secret not only to Adrian and the school, but also to her family.
Will Danielle successfully unleash her evil plans? Can Ella face all the humiliations and challenges that will follow after the revelation of her secret? Will Ella ever find full acceptance and true happiness after her secrets are revealed?
Don't dare miss the finale of Tisay on Dear Friend this Sunday, May 16, right after Party Pilipinas on GMA.