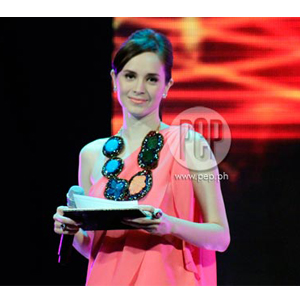 ---
This Sunday, May 16, viewers are in for an interactive show, a no-holds-barred showbiz talk show, and a chance to win a brand new car, plus, prizes!
P.O.5 stays true to its "interactive Sunday party on Philippine TV" tag with the launch of the "Sing Mo, Sing Ko" segment, an offshoot of the network's defunct videoke show Sing Galing.
In addition, the lucky winner of P.O.5's Texacto promo—which let the viewers guess the exact amount of the brand new car, including the items stuffed inside it—will finally get revealed!
And, of course, if you want your dose of showbiz stuff, the fearless Paparazzi lets you in to the latest and hottest news in the local Tinsel town.
Make the most out of your Sunday and indulge in TV5's double treat, starting with P.O.5 at 12:00 noon, then followed by Paparazzi at 2:30 p.m.