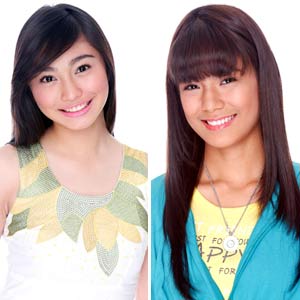 ---
Two teen housemates celebrated their birthdays this week. Tricia turned 15 last May 18 while Devon turned 17 last May 20.
Big Brother decided to allow the two to have their own parties but here's the twist: the housemates should choose which party to go to and which party to miss.
Devon, who is the only original Villa housemate aside from Joe and Angelo, planned to have a COSPLAY party, wherein they will dress up as anime characters.
Tricia, on the other hand, wanted a masquerade party. Tricia initially lived in the Apartment with Patrick, Kazel, Yen, Fretzie, and Ivan, were she already had trouble dealing with her housemates.
The task aims to test the housemates' friendship and how they will make both celebrants feel special whether they would be attending their parties or not.
Meanwhile, the Pinoy housemates are leading this week in their face-off with the Teen-Ternational housemates for slots in the Big Night. The Pinoy housemates beat the Teen-ternationals in "Basketball Time" and in the "Challenge Me" game, where their clash clowns Joe and Patrick out-joked Bret and Ryan from the Apartment.
Don't miss Mariel Rodriguez in PBB Teen Clash of 2010 Uber, Toni Gonzaga in PBB Teen Clash of 2010, and Bianca Gonzalez in PBB Updates.
Also catch PBB Raw Teen Clash of 2010 from Monday to Saturday, 11 am on Studio 23. Also catch the 24/7 live streaming on Skycable Ch. 150.