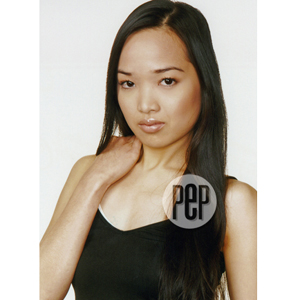 ---
On the seventh episode of the country's firstmodeling reality series, renowned image consultant Olen Juarez Lim of theAssociation of Image Consultant International (AICI) visited the girls to teachthem the secret on how to use their physical assets. After her lecture she gavethe girls a challenge, a mini photo shoot called "Hiding and Showing Flaws" which was basically the applicationof the lessons they learned.
After the mini photo shoot challenge, thepictures were shown to Ruffa for her to pick the winner. It was Bambi whowas chosen and was treated of a day of relaxation at The Spa along with her chosen friends—Joy and Grendel.
On the following day, Ruffa again visited thegirls for a one-on-one interview. As Ruffa talked with each girl, she learnedthat almost all of them carried an emotional baggage arising from differentpersonal issues.
After the interview, the girls prepared fortheir seventh photo shoot. And it was another product endorsement shootingsponsored by Celine footwear. But instead of wearing the shoes on their feet,they were instructed by Vince Uy to place it on their head, following theconcept, "Shoe on Top of Your Head."
After the photo shoot, the girls were againcalled at the Celebrity Sports Plazafor their performance evaluation and elimination round. During the evaluation,only Jen, Grendel, Elf, and Bambi got an excellent performance rating from thejudges: Ruffa Gutierrez-Bektas, Vince Uy, Joey Mead, and Jigs Mayuga. WhileRina, Joy, and Sheena were automatically nominated for elimination, it wasSheena who got booted from the competition.
ADVERTISEMENT - CONTINUE READING BELOW
Philippines'Next Top Model is hosted byRuffa Gutierrez-Bektas every Tuesday night at 8:30 p.m. on RPN-9.