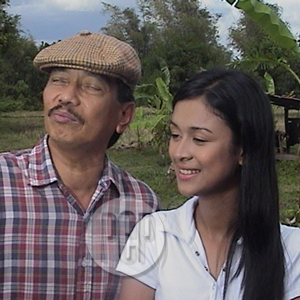 ---
SigfreidBarros-Sanchez's Lasponggols will have its television premiere on ABC-5on May 12, Saturday, 9 p.m.
Lasponggols is a black comedy film, which focuses ontwo film workers, Raffy (Dwight Gaston), the clapper, and Dido (JeffreyQuizon), a utility boy. Both share the same dream: to direct their own filmssomeday. Their lives as mere "small production people" took adifferent turn when, together with the people in the unit van they were riding,had an encounter with armed men. Their co-workers were killed, and the two ofthem were forced to drive the unit van out of fear until it ran out of gas. Thevan contains equipment for movie production like cameras, lights and filmstocks. They ended up in a secluded barrio not yet reached by moderntechnology, and therefore, the townsfolk knew nothing of the movie industry.
Thetwo pretended to be famous yet unrecognized directors, Erik Matti and Jon Red,and told the people that they were looking for actors for the movie they aregoing to shoot. This news made the barrio people over-enthusiastic untileveryone—from the village idiot to the village head—forced their way to beincluded in the supposed "film." The barrio suddenly became a"microcosm" of the film industry.
Lasponggols is one of the finalists in the 2005Cinemalaya Philippine Independent Film Festival Full-length Category and wasexhibited in the 20th Fribourg International Film Festival, Switzerland.