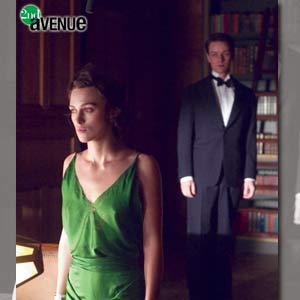 ---
This July, 2nd Avenue 's Third Row will bring life to epic literary characters for the small screen. Viewers will be able to watch their favorite novels come to life in these adaptations every Saturday night at 9 PM on cable channel 2nd Avenue.

Based on the book of the same name The Last King Of Scotland, this TV adaptation tells the fictional story of a young Scottish doctor who travels to Uganda in the 1970's. Starting July 17, viewers will see how James McAvoy portrays Dr. Nicholas Garrigan who moves to Uganda to find work. While working in the country he meets the new President Idi Amin (Forest Whitaker) and is invited to become his personal physician in Kampala and through the years, he sees how tyrannical his friend treats his subordinates.

This July 24, viewers will see Hubert Selby Jr's 1978 novel Requiem for a Dream adapted for the screen. The powerful adaptation features Jared Leto, Jennifer Connelly and Marlon Wayans dealing with their personal imprisonment. Taking place in Brooklyn , New York where drugs are easily obtained a Requiem for a Dream depicts four paralleled individuals and their menacing addiction to heroin, cocaine, and diet pills.

Keia Knightley and James McAnvoy star in this tale of star-crossed lovers who are driven apart by one small lie on July 31. Ian McEwan's novel Atonement, set in 1935 England during the second World War, sees 13-year old Briony damatically change the course of multiple lies when she accuses her older sister's lover of a crime he is not guilty of. A well read, spoiled girl, Briony thinks that she knows everything there is to know, however it takes her a lifetime to learn what love and passion really is.
ADVERTISEMENT - CONTINUE READING BELOW

Third Row airs Saturday nights at 9PM on cable channel 2nd Avenue.