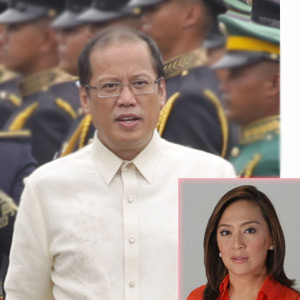 ---
Less than a week after his inauguration, Filipinos are already clamoring for President Noynoy Aquino to help them with their personal troubles.
Join Karen Davila as she follows the problematic lives of four ordinary Filipinos all pleading for the new President to help them in their predicaments. Rizalina, a single mom, has a child with a kidney ailment. Mar, a farmer, doesn't have a proper irrigation system in his field. Richmond, a contractual worker, can't find a permanent job that would give him and his family financial security. Mona, a mom of an OFW, constantly worries about her child that is locked up in jail in Saudi.
With all of the plans that Noynoy Aquino has laid for his first one hundred days in office, will he still be able to give a solution to the problems of these people?
Find out President Aquino's response as he is interviewed by Karen Davila on The Correspondents this Tuesday (July 6) right after Bandila on ABS-CBN.