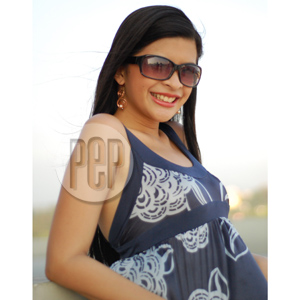 ---
Patricia Evangelista replacesbroadcast journalist Anne Torres as host of ABC-5's public affairs show Dokyu:Ang Bagong Mata ng Pinoy Documentaries.
Dokyu has established itself as a venue for studentand independent documentary/filmmakers to show their work on national TV. ThisABC-5 show has been recognized by award-winning bodies including the Kapisananng Brodkasters ng Pilipinas and the Catholic Mass Media Awards.
However, despite these awards, it was one of the four publicaffairs shows axed earlier this year, reportedly due to financial setbacks.This Friday, May 18, Dokyu returns on-air with a new host, a new format (it's now a competition), and a P50,000 tax-free cash prize for the season'swinner. The show airs at 10 p.m. every Friday starting May 18.
"I've always been a fan of Dokyu. Maybe because I'vealways wanted to make a documentary like anyone else, but never did. I wasreally surprised that they got me. But apparently what they wanted is someonewho could appreciate documentaries the same way anyone else could," saysPatricia in an interview with PEP (Philippine Entertainment Portal).
ADVERTISEMENT - CONTINUE READING BELOW
Patricia received media attention upon winning the EnglishSpeaking Union's (ESU) International Public Speaking Competition in London inMay 2004. Her 5-minute extemporaneous speech entitled "A Borderless World"bested 59 contestants from 37 countries. Back then, she was an 18-year oldSpeech Communications sophomore in the University of the Philippines.
A fan of Davis Guggenheim (An Inconvenient Truth) andMichael Moore (Bowling for Columbine and Fahrenheit 9/11),Patricia names Auraeus Solito (Ang Pagdadalaga ni Maximo Oliveros) asher favorite in the indie filmmaking industry. She shares that the best partabout making documentaries is the opportunity to see life through another'seyes. "As I am a journalist, I deal with [the] truth. And there's a lot, e. [Throughdocumentaries] I see the way other people look at the world. It's an opening ofperspective."
More than opening perspectives, Dokyu is designed tobe a mainstream platform for student and/or independent documentary/filmmakers."It gives a lot of people an opportunity to have a voice. That means a chanceto make a difference, in whatever cause you have," says the 21-year-oldPatricia, adding that she'll do more than host the show. "Dokyu is verygenerous in that they include me [in] the planning and let me watch thedocumentaries beforehand. I get to give my creative input in which direction wecan go."
ADVERTISEMENT - CONTINUE READING BELOW
And with the Dokyu entries she's seen so far, sheseems impressed. "It's very creative, very brave and very willing to laugh atthe world and take it seriously at the same time. If you are going to use thosedocumentaries as gauge of how the youth think, I think they are veryperceptive, very progressive, and very open minded."
If given an opportunity to make her own documentary,Patricia would zero-in on her advocacies. "I'd like to do a documentary onOperation Smile which is bound to happen eventually, with or without me. I alsowant to make one about the children who are caught in the crossfire-militaryand NPA [New People's Army]. These are 9-year old, 7-year old children, andthey're shot. And when they are, the military claims that they are childwarriors. For me, these are kids who'll never have their voices heard, and willbe forgotten. I want them to be remembered and I want to make sure that ithappens as little as possible in the future."
ADVERTISEMENT - CONTINUE READING BELOW
Patricia is the national youth spokesperson for OperationSmile Philippines, and actively writes against political and military violence.Aside from these, she also writes for Living Asia Channel and Mediain Focus on the cable channel ANC.
Even though she is busy with her career, Patricia revealsthat she still has time for a love life and that her boyfriend is in showbiz aswell. But she refuses to disclose his identity. "No, I won't," she blushes even before this writer could ask thequestion.
CRITICS' CRICLE. Completing the cast of Dokyu arethree distinguished critics who will preview all Dokyu finalists andjudge them based on the criteria formulated by the Dokyu circle. Winnerswill be determined by way of 50 percent text voting/ranking and 50 percentcritics' rating. Each episode will include a critic's review of the featureddocumentaries to guide viewers in evaluating the work.
These three critics are Kara Magsanoc-Alikpala, Prof. DaniloAraña Arao, and Ed Lingao.
ADVERTISEMENT - CONTINUE READING BELOW
Magsanoc-Alikpala is the managing director of AsianeyeProductions Corporation, producer for ARD German TV, and contributing producerto Cable News Network (CNN). Prof. Arao is an assistant professor of theDepartment of Journalism at the University of the Philippines College of MassCommunication in Diliman, Quezon City. Lingao is a veteran broadcast journalistand is currently ABC-5's News manager.
Dokyu:Ang Bagong Mata ng Pinoy Documentaries
will now be a competition program, in differentlevels or categories. For the first season it will be a student documentarycompetition.
Dokyu
returns on ABC-5 starting this Friday, May 18, andwill air at 10 p.m.