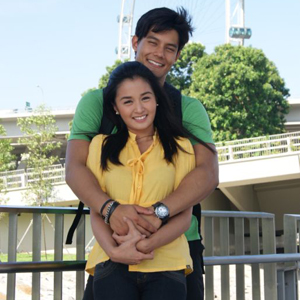 ---
This Sunday, July 11, witness how the love story of Kris Bernal and Daniel Matsunaga will end during the last installment of Lovebug presents Wish Come True.
After discovering the true identity of his mystery kisser, Raoul (Daniel) goes to the Philippines to find Gella (Kris) and asks for her forgiveness. He breaks up with Isabel (Rich Asuncion) after learning that she reunited with her ex-boyfriend.
Raoul conspires with Gella's siblings to appease her and win her back. But Gella is still hesitant to confess her true feelings for Raoul, afraid that he might break her heart again.
Although Raoul put a lot of effort in his attempts to woo Gella, she continues to ignore him. He realizes he has no chance of getting her back.
Will Gella find it in her heart to forgive Raoul and give him a second chance? Or will she ruin her one last chance at true love? Will Gella and Raoul's Singaporean romance be for keeps?
Find out in the last part of the Wish Come True episode of Lovebug this Sunday, July 11, right after Party Pilipinas on GMA-7.