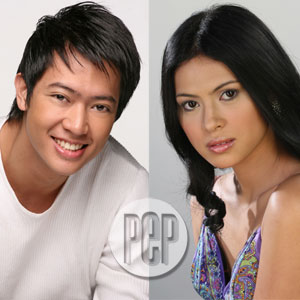 ---
Summer'sabout to end and the rainy season's fast approaching, but it's not too late forsummer love just yet. This Sunday, May 27, fall in love with PinoyDream Academy (PDA) heartthrob Ronnie Liang and beauty queen Precious LaraQuigaman in the last installment of Your Song's Summer Special in the islandof Boracay, featuring Yeng Constantino's "Salamat."
Whileon vacation in Boracay, Katie (Precious) catches her boyfriendflirting with another girl. Distressed, she goes to a bar and gets drunk.At a bar, she meets Miguel (Ronnie). They realize that they have somuch in common and start hitting it off from there. Things are gettingbetter for them when Katie's boyfriend Greg (Rafael Rosell) gets in the way andtries to win her back. Who will Katie choose? Her longtime boyfriendor a guy she just met on the island paradise?
OnSunday, discover the magic of the island where people come across theirsoulmates, with the PDA scholar and the 2005 Bb. Pilipinas International titleholder. Directed by AndoyRanay, this episode features the song "Salamat," by PDA Grand Star Dreamer YengConstantino.
Watch YourSong: Ang Soundtrack ng Lovelife Mo every Sunday after ASAP '07 onABS-CBN.