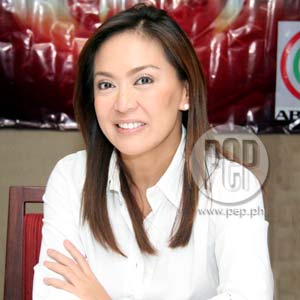 ---
Broadcast journalist Karen Davila will investigate the workings in a barangay to find out why many Filipinos aspire to become barangay officials this Tuesday (October 12) on The Correspondents.
As the smallest unit of government, the barangay is the first option when it comes to resolving issues and providing the needs of a community. But helping out the barangay isn't always the reason for a resident to run for a position.
For the coming Barangay and Sangguniang Kabataan elections in 42,000 locations in the Philippines, 4,000 citizens were already disqualified to run by the Department of Interior and Local Government. The SK elections are scheduled to take place on October 25, and has already been declared a non-working holiday by President Noynoy Aquino.
Davila will study the scope of work and power, budget, and salaries for barangay officials to see how the position can be abused on The Correspondents this Tuesday (October 12) after Bandila on ABS-CBN.