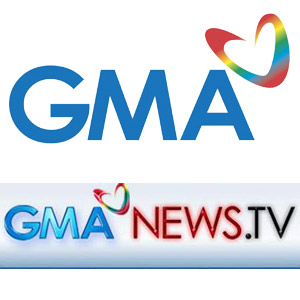 ---
"As we say, 'hindi natutulog ang balita, '" GMA AVP for News Operations Grace Dela Peña-Reyes said as she described the frenetic 24/7 news cycle brought on by new technology during the 17th National Public Relations Congress held in Makati City recently.
Ms. Dela Peña-Reyes is one of the international and local experts invited by the Public Relations Society of the Philippines (PRSP) to share their insights on the topics covered by the PR Congress theme, "PR 2.0 Build. Engage. Deliver."
This year's Congress theme took on the rapid changes in the practice of PR and communications, particularly with the advent of new media; as well as the challenges and opportunities in the industry which include building brand advocates, PR in brand building, engaging the audience and delivering value and results.
For the "Engage Media" segment of the PR Congress, Ms. Dela Peña-Reyes talked about the 24/7 news media cycle and the other new challenges posed by the technological advances in news gathering and reporting. A journalist for 23 years--all of them at GMA Network--Ms. Dela Peña-Reyes is a homegrown talent who rose from the ranks.
As a reporter, she used to "phone in [her] stories to someone in the newsroom typing on a typewriter. Now, [GMA-7] reporters in the field send scripts via email, relay initial story summaries via SMS, chat with the editor and discuss treatment of a story during an ongoing senate hearing for example, or maybe a press conference. And at anytime, a reporter may be asked to do a live report from almost anywhere there is a cell phone signal."
"GMA News may not be on the air 24 hours /7 days a week but it seems like it with the rise of social media," she said as she mentioned GMA News' website, gmanews.tv; Facebook account; Twitter account, which allows the network to do a blow-by- blow coverage via Twitter; and YOUSCOOP, for citizen journalism.
ADVERTISEMENT - CONTINUE READING BELOW
But as the Kapuso Network uses the latest technology to bring to the viewers the fastest and most comprehensive reports possible and the speed and manner of news delivery has changed, Ms. Dela Peña-Reyes emphasized, "We have to be responsible, and that is non-negotiable."
She points out that their mandate is to uphold the highest standards of journalism. "Even with the limited time, the news report must still be fair, it must be balanced. Accuracy and balance, for [GMA News], take precedence over speed."
"For us, a 24/7 news cycle means that we have to get the information sooner and send it across to the audience faster at any time of the day or night. We know that this has led to criticisms that all these led to a decline in journalistic standards. That is the challenge that we now face."