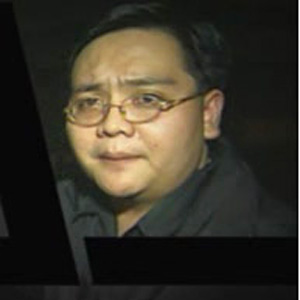 ---
They are the ones who brave crime scenes, areas in conflict, and places devastated by calamities. They sit through hearings, chase personalities for interviews, and analyze documents to make sense out of the issues in the nation. They do all these, day in and day out, to come up with stories that matter to Filipinos.
They are ABS-CBN's band of journalists who live to tell the stories of the nation, of every Filipino. This Tuesday (October 26), they will let us into their world to uncover the interesting and revealing web of stories behind the news reports we see on television on Patrol ng Pilipino.
Patrol ng Pilipino (PNP) is a weekly 45-minute news documentary program that will give an in-depth look at the biggest stories aired on ABS-CBN newscasts Umagang Kay Ganda, TV Patrol, and Bandila. It replaces The Correspondents that aired for 12 years on the Kapamilya Network.
"With each assignment, reporters see a side of news that the public seldom sees. Patrol ng Pilipino will give the viewers what they need, a full and uncut view of the truth behind the most important news stories," said ABS-CBN Head for News and Current Affairs Maria Ressa.
Each week, two to three ABS-CBN reporters will revisit their reports to show unaired footage, behind-the-scene videos, extended interviews, and also new information that will reveal the bigger picture of the featured stories.
On the pilot episode of Patrol Ng Pilipino, Jorge Cariño will look back on his coverage of Typhoon Juan in Cagayan, where he saw with his own eyes how the province was reduced to ruins, how people there fought to survive, and how the government tried to save both lives and property.
Jeff Canoy will also zoom back to his investigative piece on child miners in Davao Oriental, and reveal more of his interaction with the kids, their families, and the authorities. Canoy will also give a glimpse of raw footage that will unearth the true emotions of the key people in the story.
ADVERTISEMENT - CONTINUE READING BELOW
"Combine every detail---big and small---in a report, and you will get the truth. That's what Patrol Ng Pilipino will do. We will show you the faces, the lives, behind the statistics. This way the bits of information come together to show the reality of our lives," Ressa said.
Watch Patrol ng Pilipino this Tuesday (October 26) after Bandila on ABS-CBN.