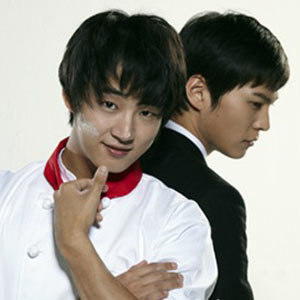 ---
PRESS STATEMENT FROM GMA-7:

"Temptation of Wife continues its dominance in the afternoon block while The Baker King remains strong in its primetime slot in GMA-7. Day or night, viewers follow these Koreanovelas for their unique and relatable stories.
"This week, viewers will definitely be on the edge of their seats as two big secrets unfold in both Koreanovelas.
"First, in Temptation of Wife, Heidi forces Chantal to admit that she is Angeline Gu on Thursday. Heidi even involves Angeline's family in her trap just to prove her suspicion.
"By Friday, Chantal, confesses to Marcel that she is actually his ex-wife, Angeline.
"How will Marcel react to this revelation? What will Lady Min and Chantal do next now that their secret has been revealed?
"In The Baker King, Tak Gu finally learns about the real identity of Matthew. He discovers that the name Matthew uses in Pal Bong Bakery is not his real name.
ADVERTISEMENT - CONTINUE READING BELOW
"On Thursday, Melissa looks for her son, Tak Gu, as he prepares for the competition in the bakery.
"When Friday comes, Tak Gu gets to bake the bread that he will present in the competition. Elias and Tak Gu's father, Conrad, also see each other and spend time talking with each other.
"Will Tak Gu's bread be the key to his success in the baking competition? Will Elias mention to Conrad that he knows where Tak Gu is?
"Follow the intense scenes and circumstances of these high-rating Koreanovelas that remain undefeated, whatever the rival show is.
"Temptation of Wife airs weekdays after My Lover, My Wife and The Baker King, weeknights after I Heart You Pare on GMA-7."


Ed's Note: When content falls under "Press Statement," this means that the material is fully and directly from the company itself. The use of open-and-close quotation marks to envelope the entire text shows as much. This also means that PEP is not the author of the statement being read. PEP is simply providing the information for readers who may be interested.


ADVERTISEMENT - CONTINUE READING BELOW