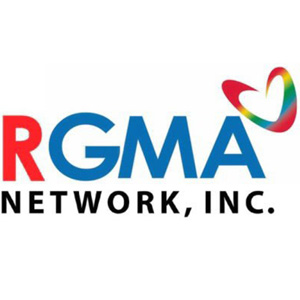 ---
PRESS STATEMENT FROM GMA-7:
"The Department of Justice (DOJ) ordered the withdrawal of a libel complaint filed against the employees of RGMA Network (RGMA) DYSP radio station Super Radio in Palawan.
"The libel complaint stemmed from RGMA's interview with a certain Flaviana Valle, who had filed a prior complaint against Palawan State University (PSU) president Teresita Salva. The interview was broadcast live in October 2004.
"In the eight-page Resolution signed by DOJ Undersecretary Jose Vicente Salazar and promulgated last April 28, 2011, the DOJ ruled that Lily Mae Uy, Athena Grace Cabaylo-Calamba, Randidio Evangelista, Junefred Calamba, Lourdes Escaros Paet and Joselito Cruz—all employees of GMA's AM station in Palawan—cannot be held liable for libel because what they broadcast were neither defamatory nor malicious, but fair and true reporting of established facts.
"In the complaint filed in the Office of the City Prosecutor of Puerto Princesa, Palawan, Salva alleged that RGMA-DYSP Super Radio conspired with Valle to malign her person and reputation with derogatory remarks aired by means of radio communication.
"The DOJ considered the fact that complainant Salva, being a president of PSU, is deemed a public official whose official acts are a matter of public interest. The Resolution cited that "the interest of society and the maintenance of good government demand a full discussion of public affairs... a public officer must not be too thin-skinned with reference to comment upon his official acts."
"According to the DOJ, the commentaries and remarks on Salva are deemed privileged communications, which are not actionable unless made without good intention or just motive.
"DOJ also said that RGMA anchors and hosts merely made a true and fair reporting of the alleged anomalous act made by Salva, and that their commentaries are deemed to have been reasonably inferred from established facts.
"Cabaylo-Calamba, who read the comments of listeners sent via text message, cannot be held liable for libel because the commentaries were not even her own; while Uy, the station manager, also cannot be held accountable because the exchange of the hosts and interviewees cannot be totally controlled due to live airing."
ADVERTISEMENT - CONTINUE READING BELOW
Ed's Note: When content falls under "Press Statement," this means that the material is fully and directly from the company itself. The use of open-and-close quotation marks to envelope the entire text shows as much. This also means that PEP is not the author of the statement being read. PEP is simply providing the information for readers who may be interested.