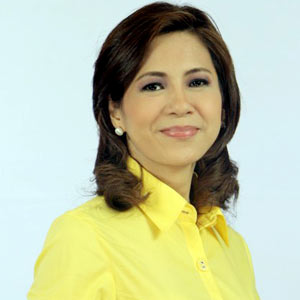 ---
PRESS STATEMENT FROM ABS-CBN:
"Filipinos seem to be divided in the issue of divorce. In the online and text polls during the Harapan: Divorce Bill Ipasa o Ibasura? last Sunday (June 12), 52.46 percent voted to trash the bill, while 47.54 percent said the bill should be enacted to law.
"This was the very first time on TV that known proponents and opposers of the bill, which would legalize divorce in the Philippines, were seen in a debate.
"This Tuesday (June 14) on Patrol ng Pilipino, ABS-CBN correspondent Jing Castaneda will try to explore the facets of the divorce bill to see if our society is ready for this. After all, our country is the only nation in the world that bans divorce aside from the Vatican City.
"In the latest survey conducted by the SWS last March 4-7, it found that 50% of Filipinos agree that divorce should be legalized and 33% disagree with it. This is far from the result of the 2005 survey, which showed only 43% of adult Filipinos agreeing with the legalization of divorce while 44% disagreed.
"Jing said that while the Bible states it clearly that no man can separate what was joined by God, many wonder what should be done once the couple have lost respect and love for each other. She asked, "what if the children are affected by the conflicts within the marriage and the family isn't just happy as it should be?"
"Meanwhile, ABS-CBN correspondent Jeff Canoy will showcase the culture and tradition of one of the fastest-growing foreign communities in our country by observing a Sikh wedding.
"No need to travel to India to witness a wedding ceremony that celebrates the rich tradition of Sikhs. No June wedding has been this colorful in Paco, Manila," Jeff said.
"Catch their full stories in Patrol ng Pilipino this Tuesday (June 14) after Bandila on ABS-CBN."
ADVERTISEMENT - CONTINUE READING BELOW

Ed's Note: When content falls under "Press Statement," this means that the material is fully and directly from the company itself. The use of open-and-close quotation marks to envelope the entire text shows as much. This also means that PEP is not the author of the statement being read. PEP is simply providing the information for readers who may be interested.