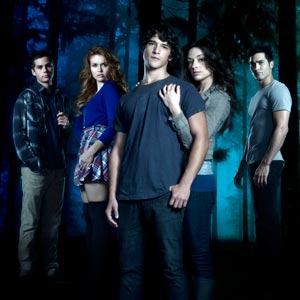 ---
Sunday nights are about to get both sexy, suspense, and "furry" as AXN Beyond launches its newest teen TV series, Teen Wolf.
This series started airing in U.S. last June 5, and now, AXN decided to cross the boarders of Asia to let viewers see this new world of werewolves.
Since the dawn of the movie Twilight, which was adopted from books written by Stephenie Meyer, a lot of books and TV series about the "underworld," as they call it, surfaced.
Teen Wolf is is an adaptation of an 80's movie of the same title.
This TV series is about a teenage guy named Scott McCall, who was invited by his best friend Stiles Stilinski to help look for the missing body of a woman in the woods.
Tyler gamely abided, and got lost in the woods. As he wandered around, he found the missing body, but he was also attacked and bitten by a werewolf.
After the incident, he experiences changes in his body: fast reflexes, sharp senses, and hears things that he does not usually hears.
These changes brought instant fame to Scott, who even became the star player of their lacrosse team, and brought the tension between him and the team's top player, Jackson Whittemore.
A lot of girls would admire him, including the popular girl Lydia Martin, but he will fall for the new, and mysterious girl in town, Allison Argent--whose father is a werewolf hunter.
But what he doesn't know is there's another guy in the school who is able to suppress his werewolf instinct, Derek Hale, who he suspects the one who bit him.
As the story goes deeper, so do the mysteries, and a lot of secrets will unfold that will go around in the life of a teenage werewolf boy.
ADVERTISEMENT - CONTINUE READING BELOW
The show stars Tyler Posey, Crystal Reed, Dylan O'Brien and Tyler Hoechln, under the direction of Russell Mucahy.
Teen Wolf will start airing on July 17, Sunday at 9 P.M. exclusively at AXN Beyond and simulcasts on AXN & Animax, while the subsequent episodes will air every Monday at 9 P.M. on the same channel.