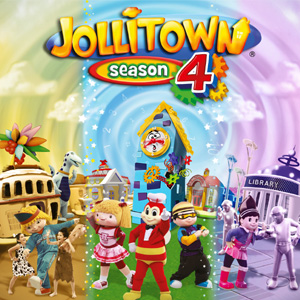 ---
The wonderful neighborhood of Jollitown is finally back with a load of awesome surprises!
Last July 9, at the White Space on Chino Roces Avenue Extension, Makati City, a few kids and their parents had the chance to experience and enjoy what's in store for them this season.
First, they were tasked to rebuild Jollitown.
With exciting games—the well got filled up again, the rainbow's colors became complete, and the trees were given the care they deserve.
Next, they had to put back the smile on the face of DingDangDong, magical clock tower.
With the My Masterpiece Movement, the kids had an interactive time-travel journey—which also featured on the spot painting of the wall and dancing with Jollibee, Hetty, Popo, Twirly, and Yum.
"More than developing the kids' skills, the activities are really about helping one another. And that's also what we want to show in this new season of Jollitown. We want to continue helping parents impart good values to their children," shares Coleen Niguidula-Ducusin, the fastfood chain's marketing manager.
The TV version will have more...new characters, amazing musical numbers, enchanted travels, and cool lessons!
Catch the show's season 4 as it airs on July 17, 9:00 a.m. every Sunday, via ABS-CBN.