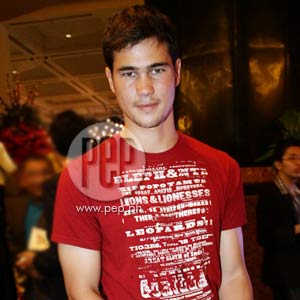 ---
PRESS STATEMENT FROM ABS-CBN:
"The Philippine Azkals football team tries to make history anew as they go head-to-head with Asian football powerhouse Kuwait in the second round of the World Cup Qualifiers.
"Catch the first leg of this exciting match-up this Saturday (July 23) as ABS-CBN Sports beams the match live from Kuwait on ABS-CBN Channel 2 at 11:30pm. The match will be aired again on Sunday (July 24) at 9:30am on ABS-CBN, 3pm on Balls Channel, and 10pm on Studio 23.
"Fresh from a triumphant effort against Sri Lanka in the first round, the team led by the Phil and James Younghusband, Neil Etheridge, Chieffy Caligdong, and Angel Giriado went straight to training and preparation for Kuwait, which is currently ranked 102nd in the world.
"Although entering the field as underdogs, the 159th ranked Azkals are dead set in continuing their rise in the international football scene and bringing glory to the nation.
"The current success of the Azkals has boosted the popularity of the sport of football in the country. While more and more people are gaining interest in playing and/or watching the sport, the team's players are also enjoying celebrity status, with some of them already becoming product endorsers.
"ABS-CBN Sports is also credited for bringing the Azkals' matches to free TV, enabling Filipinos to see and support the team whether in home or away games.
"Leg two of Philippines versus Kuwait will happen on July 28 at the Rizal Memorial Stadium in Manila. ABS-CBN Sports will air this match live on Studio 23 at 5:30pm with replays on July 29, 3pm on Balls Channel and on July 30, 7am on ABS-CBN Channel 2."
Ed's Note: When content falls under "Press Statement," this means that the material is fully and directly from the company itself. The use of open-and-close quotation marks to envelope the entire text shows as much. This also means that PEP is not the author of the statement being read. PEP is simply providing the information for readers who may be interested.
ADVERTISEMENT - CONTINUE READING BELOW