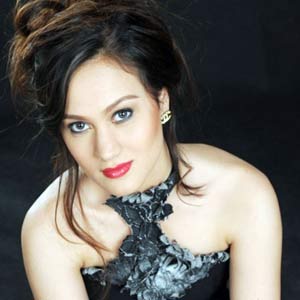 ---
ABS-CBN's new primetime program, Nasaan Ka Elisa?—an adaptation of a popular Chilean telenovela in 2009—can be categorized under the crime-drama and thriller genre. The television series cut to the chase almost immediately right on its debut last night, September 12, as it instantly presented the plot's conflict with the sudden disappearance of Elisa Altamira.
The mysterious vanishing of Elisa, who comes from a well-to-do family, triggers an investigation.


The authorities spare no one during the probe, including the young lady's immediate family members. Thus, the secret lives of those who are close to Elisa are exposed, resulting in animosity and contempt among the family members.
All eyes will be on the program's lead star, Melissa Ricks, who gets her biggest television break since joining show business in 2004 via ABS-CBN's reality talent search show, Star Circle Quest.

So how did Melissa fare in the first episode?

It's obvious that Melissa is shedding off her pa-tweetums image for this project. Melissa teasingly dons a two-piece swimsuit in one scene, then settles to a life of domestic tranquility in the following sequence—both are early manifestations of Elisa's seeming Jekyll and Hyde personality.
Melissa does emit an air of quiet danger through her mannerisms and knowing glances—nuances that are integral to establish that dark ambiguity present in the storyline's prevailing mood.


It also helps that Melissa is accompanied by good actors like Albert Martinez, Agot Isidro, and Vina Morales, to name a few.
Mariano Altamira (Albert Martinez) also possesses a strange aura like his daughter Eliza, although you can't quite put a finger on it exactly.
ADVERTISEMENT - CONTINUE READING BELOW
The succeeding episodes will gradually uncover all the mysteries surrounding each of the characters in relation to Elisa's sudden disappearance.

As a viewer or outside spectator, you just don't know whom to trust among the characters. It is as if you are unwittingly being drawn into their world that is shaped by deceit and, eventually, paranoia.
As we always say, one or two episodes are not enough to gauge the overall quality of a program. Although it can provide viewers a glimpse of its potential, the same way the opening minutes sometimes determine the kind of tempo a ballgame will be played.
Nasaan Ka Elisa? offers something new to the local TV landscape based on its crime-thriller plot.
If directors Jerome Pobocan and Richard Arellano play their cards right, the series can keep viewers glued to their TV sets, eagerly following every episode like a detective pursuing a criminal case.
Melissa Ricks landed a project that she can be proud of. It is certainly a good reward for the hard work, patience, and loyalty that she invested all these years on the Kapamilya network.