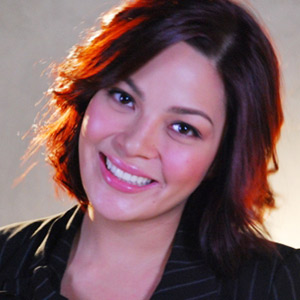 ---
The search is on for the Philippines' next singing superstar with KC Concepcion hosting the country's biggest and newest singing-reality show The X Factor Philippines.
Starting January, KC will be visiting different cities like Cebu, Bacolod, Manila, Olongapo, and Batangas for the auditions. "We will start scouting for talented Filipinos who will join and compete to become the next singing superstar. So if you have the X factor or if you believe you have the X factor, then go to the auditions. I will see you there," said KC, who recently renewed her contract with ABS-CBN.
The X Factor Philippines, which will air in the second quarter of 2012, is a singing-reality search open to Filipinos, aged 13 and above, who may audition as solo, duet, or group. KC will be joined by four other judges or mentors in the program. Apart from the show, KC said she is also set to do a drama series, a movie, and join ASAP. She said it is difficult to resist opportunities that come her way and looks forward to her new projects. "I will end this year with a happy heart and start my year with a happy heart," she said.
ADVERTISEMENT - CONTINUE READING BELOW
First introduced in the UK, The X Factor has conquered more than 30 countries as of mid-2011 and produced more than 50 winners around the world, including Melanie Amaro who became the first season winner of The X Factor USA last week.