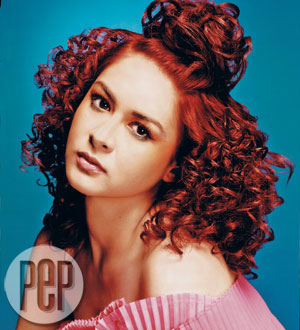 IMAGE 0
---
Bambbi Fuentes is a consumate image-maker. His seasonal beauty collections are characterized by versatility —in cut, color, and mood.

For his holiday-season look, Bambii draws inspiration from old-style glamour, which means lush, eye-drawing color effects matched with what he calls the au courant romance of big curls.

"The holidays are an opportune time for glamming it up," says Bambbi. "Be more extravagant in your outlook, create a statement, or experiment with bolder colors."

For Marian Rivera, commercial model turned actress, Bambbi concocts a pre-Raphaelite look. By fusing a stunning shade of flaming red with a fiery tumble of curls, the hair stylist and makeup artist who's famously associated with Kris Aquino creates maximum goddess glam.