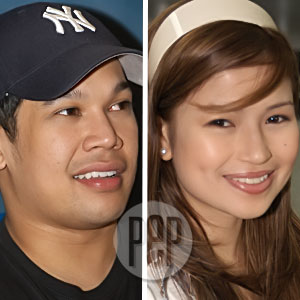 IMAGE 0
---
Controversial radio host DJ Mo Twister reacted to SayAlonzo's statements in papers and online, saying that she will neverguest on his show, Good Times, and play the "Forbidden Questions" game.
In the airing of Good Times this morning, December 13, Mo Twister was obviously irked by Say's statements.
He said, "Listen, Say, you will never be invited in thisshow because I don't have an idea who the hell you are. You have to besome sort of celebrity to be on the program. You, my dear, do notqualify. Turn around, just sit there and stay pretty."
(Say was described to him by Good Times co-hosts Mojo Jojo and Andy.)
In a news item carried by PEP (Philippine Entertainment Portal) yesterday, December 12, Say defended her ex-Pinoy Big Brother housemateand friend Sam Milby. Sam was called a "closet gay" by Borgy Manotocand singers Geneva Cruz and Rachel Alejandro in DJ Mo's radio program.Say said Sam is not gay.
ADVERTISEMENT - CONTINUE READING BELOW
On the sexuality issue, Sam was just one of the manynames dropped by guests in the program that has generated buzz withinand outside the entertainment industry. Others mentioned were RaymondGutierrez, German Moreno, Erik Santos, and Piolo Pascual.
Say told PEP: "I don't wanna answer some of his [DJ Mo]questions and I don't wanna be used in his radio program! I don't wannabe interviewed by DJ Mo because it's pointless. He's just using the artista to get ratings."
As reply, DJ Mo said in his program: "Isn't it the mostbig-headed thing you said? Why don't you be first worth guesting on theprogram? I don't know who you are. I never heard of you. I can walk bythe mall next to you, I wouldn't even know you are there."
Aside from Say, celebrities who have vowed not to guestin Mo Twister's radio program are actor-model Polo Ravales, actorKeempee de Leon, and comedian-TV host Joey Marquez.
ADVERTISEMENT - CONTINUE READING BELOW