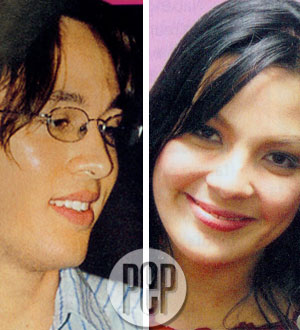 IMAGE 0
---
For months now, reports have had it that Blog host Bianca Gonzalez and TV director Lino Cayetano have broken up. The Buzz host Boy Abunda was also heard reporting this a few weeks back. Bianca and Lino, however, have kept mum about the issue.
A PEP (Philippine Entertainment Portal) female contributor now says that the reports are probably true. She just spotted Lino eating out this Christmas season with a girl who was not Bianca. In fact, the girl was none other than KC Concepcion!
Last December 22, a Friday, our PEP contributor was at Sonya's Garden in Tagaytay when she and her companions spotted KC Concepcion having a late lunch with a foreign-looking guy. Our contributor quickly assumed that the guy must be one of KC's Frenchman friends who had come to visit the country.
But a closer look finally identified KC's male friend as Lino Cayetano—son of the late Senator Rene Cayetano, brother of Senator Pia Cayetano, director of the defunct Little Big Star and Anghel na Walang Langit, and a crossover talent from GMA-7 to ABS-CBN. Lino's lean, fragile mestizo looks can make him pass for a foreigner.
KC was said to be having a shoot that day in Tagaytay, possibly right at the much-sought-after garden-restaurant south of Manila. Our contributor believes the shoot must have been for a commercial, as KC has no known commitments for movies or television at this time, and endorsement commercials are what she can complete within her short visits here. She is still enrolled at the American University in Paris.
There was no confirmation either about whether Lino was in Sonya's Garden---to direct KC's shoot, or he just happened to be there for the cuisine, or he had nothing to do with the shoot but was there on a prearranged meeting with KC.
ADVERTISEMENT - CONTINUE READING BELOW
In other words, no one knows for sure whether they're new acquaintances who are just hitting it off or they're already dating.
KC was wearing leggings and Lino was in khakis. Both looked quite "casual" with each other while they ate and talked, observed our contributor. That is, they were not overly sweet or even flirty with each other; they were just talking and eating like friends would.
But later, two of our contributor's companions clearly saw this much: As Lino Cayetano and KC Concepcion left Sonya's Garden, they were holding hands.