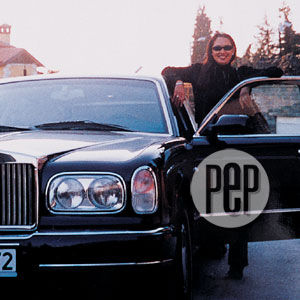 IMAGE 0
---
(Note: This was put out in YES! magazine three years before the former beauty queen announced that her marriage with Yilmaz is over.)
Asked to describe his country, Yilmaz Bektas says, his tonedefensive: "I have nothing against the Middle East, okay? But Turkey is not inthe Middle East. People think I bring Ruffa to the desert. We don't havedesert."
He turns to Ruffa and asks: "Have you seen a camel in Turkey?"
Ruffareplies: "No, I haven't seen a single camel."
Yilmaz again: "See? Why don't youtell your friends what Turkey looks like."
Indulging him, Ruffa says: "Ialready did. I told them it's not a desert. They just wanna hear it from you,okay?"
Yilmaz then says, now more lightly: "People don't have idea where Turkeyis. They think Turkey like the chicken. Turkey is partly Asia, partly Europe."