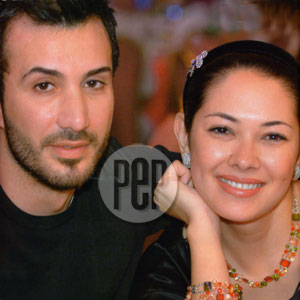 IMAGE 0
---
"I told him, buti pa no'ng mag-boyfriend pa lang kami, we'dgo out, we'd party, we'd go to bars... Now it's like parang mas naging seloso,kasi sa culture nila, it's like they own you," said Ruffa Gutierrez about herestranged husband Yilmaz Bektas in a conversation with YES!editor-in-chief Jo-Ann Maglipon on May 9.
A day before, on May 8, an official statement was sent tothe media: "It is with much regret that Ruffa Gutierrez and Yilmaz Bektasannounce their mutual decision to end their four years of marriage."
Since that fateful day, Ruffa and Jo-Ann have talked andtexted about the issue at hand.
On May 9, Gretchen Barretto, Ruffa's long-time friend,sponsored a merienda for a handful of showbiz friends. "There is no business athand, there is only feast," wrote Jo-Ann. The mood was cheery. Perhaps that wasthe objective—to make Ruffa laugh and momentarily forget what had just happenedto her marriage with her "Lovey."
ADVERTISEMENT - CONTINUE READING BELOW
It was only a month before that YES! had Ruffa fortheir cover. "And now I'm cramming, trying to pack my stuff for the Easterbreak. Ooh I can't wait to be in the loving arms of my Lovey Dovey once again,"said the former Miss World Second Princess in an interview with YES! onMarch 31.
"The things you said to YES! in March—were they forreal?" Jo-Ann couldn't help but ask.
Ruffa answered, "Yes! That is all real, that is the truth.Mga kuwento ko about Yilmaz were real... In December 2006, we were fine. Whyshould I pretend? Life is so short! Either we're together or we're not. Whyfake it?"
She added, "When we had the YES! pictorial in March,we already had problems, but I don't like talking about my private life. And itwas a fashion shoot, so alangan naman I make drama there."
The merienda a la Greta—served in antique China—turned into a seven-hour chitchat between friends. Ruffa, who isbeautiful even in pain, talked about the four-year marriage, the away-batimoments, and the controversial "cultural differences."
ADVERTISEMENT - CONTINUE READING BELOW
YES!
is the first and only magazine to bring aclose-up look at Ruffa's life. Now available in bookstores and newsstands!