Not even death could tear them apart.
The love story of Elizabeth Yu Gokongwei and her late husband, the tycoon John Gokongwei Jr., is said to be akin to a romantic teleserye, starting with the young John falling madly in love with the beautiful Elizabeth the moment he laid eyes on her.
This was 1949, long before he established his conglomerate, JG Summit Holdings Inc.
Back then, John Jr. was importing second-hand goods that he sold in his small store in Cebu, his birthplace.
Elizabeth's father was then operating a hardware store.
"When I saw my wife for the first time, she was 17 and I was 23 or 24," said John Jr. in an interview with Forbes magazine in 2016.
"I told my mother she's the one I'm going to get married to, so I chased her for four years.
"Doing business was easier."
With hard work and tenacity—values the business magnate practiced not just in love, but in every aspect of his life—John Gokongwei Jr. fulfilled his dream: he and Elizabeth walked down the aisle in 1958.
Their love for each other blossomed, gifting them with six children: Robina, Lance, Lisa, twins Faith and Hope, and Marcia.
The family would not have aced both the tests of time and the economy, if not for the love of their matriarch, who taught them to practice humility and kindness above all.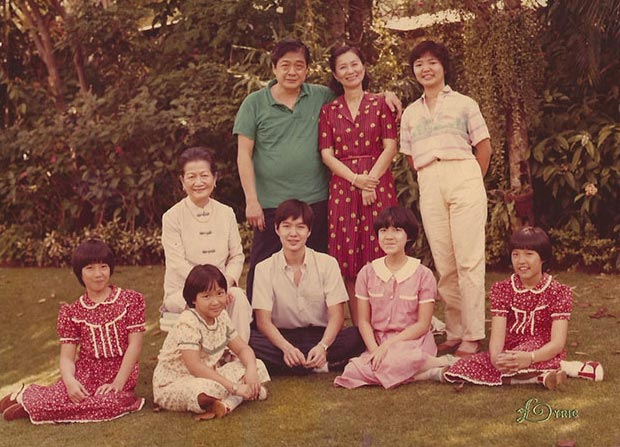 ELIZABETH YU GOKONGWEI: mother, wife, leader
In the book The Dragon Network: Inside Stories of the Most Successful Chinese Family Businesses, Elizabeth was described as a mother who "passed humility and moral values to her children."
Elizabeth's only son, Lance, painted a picture of his mother in Summit Books' Letters to My Children.
He said, "Your ama [grandmother] never coddled or spoiled us.
"She was never ever overprotective of us.
"She let us play in the mud and in the rain.
"She allowed us to live life and didn't worry about us too much.
"Till now, she loves to laugh and always sees the brighter side of things.
"She always tells us, 'Be yourselves. Don't compare yourself to others. Because someone will always be smarter than you. Someone will always be better-looking or richer. So just go out there and be yourselves.'"
Maám Elizabeth, as she came to be called, also carried out that optimism while supporting Mr. John, the name her husband would be called. She served as a founding member of Robinsons Department Store and as a member of the Board of Trustees of the Gokongwei Brothers Foundation (GBF).
There, Maám Elizabeth was regarded as a warm-hearted boss who showed up for work every day.
She inspired her staff to work, not out of fear, but because they wanted "to make her happy and not disappoint her."
In her senior years, Forbes magazine described her this way: "These days she fusses after him.
"Gokongwei often has his pants pockets stuffed with peanuts, his favorite snack, and is known to leave a trail of shells.
"Elizabeth tolerates that in order to keep him away from the lechon and ice cream that he wants most."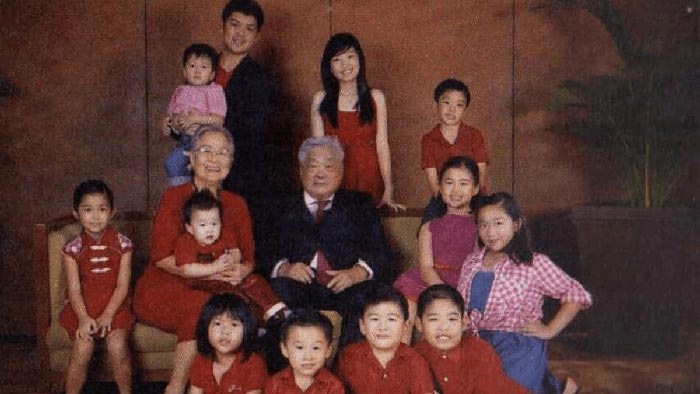 ELIZABETH YU GOKONGWEI: JOHN'S "IMPORTANT DECISION"
On November 9, 2019, the 93-year-old Mr. John passed away after a six-week stay at the Manila Doctors Hospital.
The 85-year-old Maám Elizabeth followed suit, peacefully departing on November 16, 2019, exactly a week after her husband's demise.
In his book Lessons From Dad, their son Lance wrote about his father's advice to him on life and marriage: "The most important decision you have to make in your life is whom you're going to marry.
"That decision will dictate the rest of your life, whether you will have a happy life or a miserable one."
After being married for 61 years, time has proven that Mr. John and Maám Elizabeth made the right decision—and it was one that not even their earthly life could bring down.