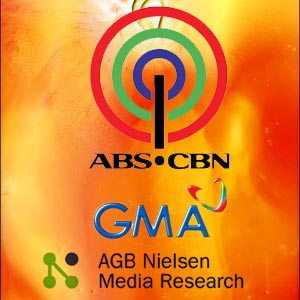 IMAGE 0
---
Two new witnesses identified only as "Rico" and "Jonel" recently surfaced and reportedly bolstered the initial claim given by a certain "Gary" last December, saying that the panel households in Bacolod tapped for the TV ratings survey were tampered.
In a TV Patrol World report aired yesterday, January 3, "Rico" and "Jonel" confided to anchor Julius Babao that they had met with a television network official back in 2006, asking for their services to conduct a survey to determine the viewers TV program preference in the area of Bacolod.
After two months they were summoned again, they said, this time to scout and locate the homes inside the area designated by AGB Nielsen Media Research Philippines for their study.
SEEK AND CONVINCE. Gary shared: "May ipinakita sa amin si [name of the network official] na picture ng device kung saan inilalagay yung maliit sa ibabaw ng TV saka may box na ganito kalaki. Tapos direkta na 'yan sa telepono."
The network official then explained to them both the purpose of the device, which is to keep track of the station being watched by the panel households. When asked why they have to locate the metered homes, the network official allegedly replied candidly, "Para daw magtaas ang ratings ng [name of the network]."
And with that, the pair along with the other recruits went out to do some home searching that took days, weeks and even months. As soon as they were definite about their target, they proceeded to their next task: bribing laced with sweet talk.
ADVERTISEMENT - CONTINUE READING BELOW
"Sabi namin sa may-ari ng bahay, sa hirap ng buhay ngayon dapat maging praktikal na lang tayo. Makakatulong din naman ito sa inyo. Yung P500 sa allowance n'yo o sa kuryente na ninyo, pambayad yung P300. Ang sabi nila, 'papayag na ako,'" narrated Rico.
To make the searching a whole lot easier, Jonel said that they secretly followed AGB Nielsen technicians while on board a motorcycle from the head office to the panel homes.
"Tapos magkabit ng AGB device, kakausapin namin yung bahay," confessed Jonel, "Manang, may pumunta sa inyo tao dito, kung gusto n'yo bigyan namin kayo ng P500 manood lang ng [name of network]."
CONSPIRACY ANGLE. Rico also confided that some AGB Nielsen technicians agree to conspire with them in exchange for a sum. After installing the device, the group then corrals the technician to ask for the list of the panel homes.
"Kapag naituro niya, may P200 siya sa amin," said Rico
Aside from Rico and Jonel, a certain "Letty" also came forward and revealed that she was approached, then later on asked to switch channels for a sum and some grocery items.
"Manood daw kami ng [name of the network] 'bigyan namin kayo ng grocery at monthly na P500,'" she recalled about being approached. "Hindi kami pumayag."
But while Letty declined the tempting offer, others, she revealed, did not. Rico and Jonel backed Letty's claim, saying that 11 of the 13 households in Bacolod agreed to switch the TV dial after being offered cash and grocery items.
ADVERTISEMENT - CONTINUE READING BELOW
AVERTING THE ISSUE. Once again, ABS-CBN defended its stand and argued that the P15-million GMA-7 lawsuit against them is diverting the real issue on hand.
"Let's remember that the issue here is about having a clean TV ratings process, the reason we filed a civil case against AGB Nielsen Media Research. Filing defamation charges against ABS-CBN diverts attention from the real issue. We are confident that the truth will come out," stated ABS-CBN Head of Corporate Affairs Bong Osorio.
The lawsuit filed by GMA-7 against the Kapamilya network came after the former accused ABS-CBN and some of its personnel of irresponsibly naming GMA-7 as the team behind the bribery campaign in Bacolod.
Respondents in the libel case filed by GMA were: dzMM station manager Angelo Palmones, dzMM news manager Alona Magtalas, dzMM reporter Junry Hidalgo, dzMM program hosts Cristy Fermin and Jobert Sucaldito, Bandila overall-in-charge of production Luchi Cruz-Valdes, Bandila executive producer (EP) Boyet Agustin, legal department head Atty. Maximilian Uy, Bandila news anchor Korina Sanchez, Entertainment Live! overall-in-charge of production Malou Santos and Luis Andrada, Entertainment Live! EP Lani Gutierrez, Entertainment Live and The Buzz headwriter Romer Gonzales, The Buzz EP Nancy Yabut, and The Buzz headwriter Ian Reyno.
GMA accused ABS-CBN of editing and splicing the full statement issued by AGB Nielsen Media Research Philippines General Manager Maya Reforma explaining the supposed "promotional activities" that affected the panel households. Because of the alleged editing, GMA-7 complained that the statement of Ms. Reforma sounded derogatory against GMA-7.
ABS-CBN, however, took note of Ms. Reforma's affidavit submitted to the court in which she reportedly mentioned that AGB Nielsen discovered that "79 among 532 homes interviewed from the six cities were confirmed by panel homes to have been exposed to efforts by GMA."
ADVERTISEMENT - CONTINUE READING BELOW
SIGNIFICANT NUMBERS. The Kapamilya network also raised another affidavit submitted by Ms. Reforma saying that 79 panel homes were convinced to watch GMA-7 programs through promo giveaways like P500, groceries, umbrellas, pens, and medicine.
Reforma also added that AGB Nielsen's statistical study revealed that 16 of the 79 panel homes exhibited "significant change to favor GMA in its viewing behavior."
But as far as the scope of the said study is concerned, Maya clarified that the evidence AGB Nielsen "so far obtained strongly indicates that the tampering was confined to Bacolod and for the period from July to September 2007."
However, AGB Nielsen contested that such figure did not significantly alter the viewing data that the firm usually generated before the protest—a fact that was based on the coincidental survey commissioned by the media research group involving thousands of survey respondents in various cities and provinces.
"The coincidental survey confirmed that viewing trends/patterns were consistent with panel data in respect to the GMA, ABS and Overall viewing levels," Reforma stated.
That statement, however, didn't sit well with ABS-CBN Research and Business Analysis head Vivian Tin, who argued: "That's about 14.8 percent of the 532 homes. [AGB Nielsen] says that it has no impact on the data. I don't think they have grounds to say that until they replace all those homes and rerun and they can only do that after checking the entire panel." Tin was referring to the implication of the reported 79 tampered homes from 532 homes in six cities.
She also cited that every percent counts in the competitive broadcasting industry, which to start with, is a highly lucrative business. "A small percent is a big amount of money so it's very hard to make judgment on what is big or what is small," explained Tin.
ADVERTISEMENT - CONTINUE READING BELOW
As the Lopez-owned network had previously stated, their chief aim is to identify the "contaminated" homes and clean the mess up before starting all over again.
Issuing another statement earlier today, ABS-CBN said, "Saan man nila dalhin ang usapan, kami po ay naniniwala na sa bandang huli, ang katotohanan din ang siyang mamamayani."
AGB'S REQUEST FOR PROTECTION ORDER. Meanwhile, AGB Nielsen has asked the Quezon City Regional Trial Court earlier today, January 4, for a protection order against ABS-CBN. The research firm is asking the court to stop ABS-CBN from airing their commercial plugs regarding the alleged manipulation of television ratings.
ABS-CBN's chief legal counsel, Atty. Maximilian Uy issued this statement with regards to AGB's request:
"There is nothingwrong with asking panel homes of AGB Nielsen Media Research Philippines to contactus if they have been approached or bribed to switch to another TV station.
"Those we are askingto come forward are those who have already been approached by another TVstation and whose identities are no longer confidential. Therefore, there is nothing to keepconfidential anymore in so far as these panel homes are concerned. The concerned TV station already knows theiridentities.
"In fact, by doingthis, we are effectively doing for AGB Nielsen what we asked them to do, whichis to identify the corrupted homes and remove them from the panel."