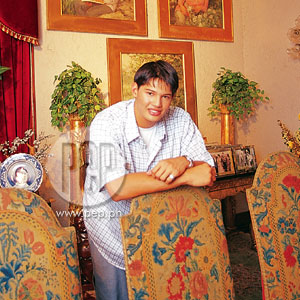 IMAGE 0
---
Fernando Martin Marcos Manotoc—Borgy to everyone—was three years old when Ferdinand E. Marcos, who ruled the country over 15 years, was driven out of Malacañang Palace in 1986.

"I didn't live long here, so I don't really have many memories of my grandparents and this ancestral house in San Juan," he says of Ferdinand and Imelda's home. What he does remember are his growing-up years with mother Imee and brothers Michael, 16, and Matthew, 12. "I spent half of my life abroad, mostly in Singapore and Portugal."

These days the San Juan house is effectively a museum. It was refurbished after 1986 when angry mobs, convinced that the Marcoses stole from the country's coffers, forcibly entered the house and vandalized or pilfered its contents. Today, it is again fully restored and well-maintained but none of the Marcoses live there anymore.