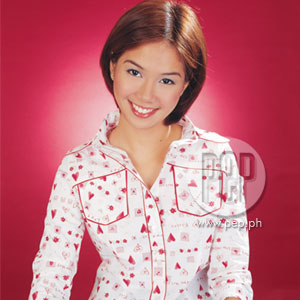 IMAGE 0
---
If you think petite, morena, free-fall smile, and easycandor, you're thinking Katherine Grace Abad. Yet the television star is the first toadmit that those attributes once gave her grave doubts about ever making it inthe entertainment scene. Well, they have. She began with Ang TV and TabingIlog.
But this hasn't changed her lifestyle, it seems.Unlike other teeny-boppers, she is definitely not a shopping freak. Except forher cell phone bills, she doesn't spend too much.
"Jeans lang ako 'tsaka shirt.Kapag bar-bar, simpleng blouse lang na sleeveless. 'Tapos jeans lang din. 'Pagbibili ako, ibig sabihin noon, kailangan ko for a show, for a pictorial. Perokung reserba, hindi."
The vainest she gets is a pair of earrings and a watch.Here, two fashion experts ask Kaye how girls who are petite, morena, havefree-fall smiles, and easy candor build up a wardrobe without sacrificing amajor fashion rule: Keep it simple!