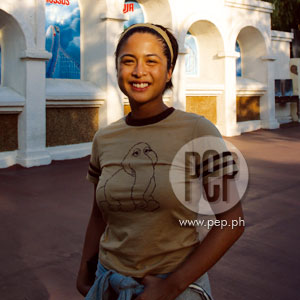 IMAGE 0
---
Raymund Isaac needed a break. He had just finished covering Donita Rose's June wedding for the July 2003 issue of YES! So, after business came pleasure.

The celebrity photographer met up with friend and client Joyce Jimenez, who just happened to be in Los Angeles, California, for a vacation. What followed was a full day of nonstop fun and thrills at Six Flags Magic Mountain, a famous amusement park in Valencia, near LA.

Though Raymund had a blast riding hair-raising roller coasters, it was his memorable encounter with the "real" Joyce Jimenez that he gleefully shared with YES!