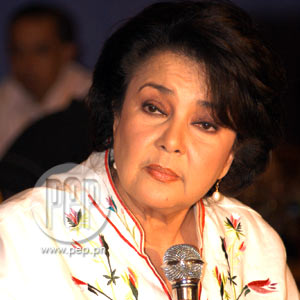 IMAGE 0
---
It looks like things aren't going too well for former movie queen AmaliaFuentes these days.
The Quezon City Prosecutor's Office recently dismissedAmalia's perjury case against her estranged husband, Joey Stevens. The primaryreason behind the dismissal was "due to lack of jurisdiction."
Assistant CityProsecutor Jaime Villanueva's one-page resolution stated that he dismissed thecase since its jurisdiction unmistakably lies with the prosecutor's office ofMandaue City and not with the QC Prosecutor's Office.
Fuentes filed the case against her ex-husband after heallegedly committed perjury when he stated in the petition for the declarationof nullity of marriage filed before the Mandaue Regional Trial Court that he has beena resident of No. 44 Ruselia Street, North Town Homes, Mandaue City for abouteight months.
Fuentes contradicted this by saying that Stevens is aresident of No. 64 4th Street, New Manila, Q.C., their matrimonialhome, during and before that period as indicated in the petition.
ADVERTISEMENT - CONTINUE READING BELOW
This argument from Fuentes, however, failed to hit its markas Villanueva said that based on the facts, as the pleading containing theallegation as duly verified under oath was filed before the Mandaue City court,therefore, its jurisdiction should be in Mandaue city prosecutor's office.
"Clearly, prevailing jurisprudential pronouncements tell us that perjury casesshould be filed where the affidavit was presented. Inasmuch as venue incriminal cases is jurisdictional, even to those undergoing preliminaryinvestigation, this Office has no other recourse but to dismiss this case as amatter of law and procedure," Villanueva added in his resolution.