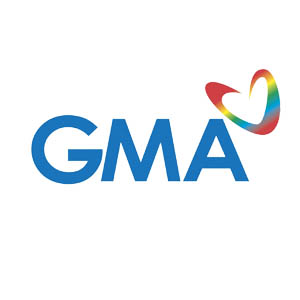 IMAGE 0
---
The illegal dismissal case filedby Donald Nojas against RGMA Network in Bacolod was dismissed by the NationalLabor Relations Commission (NLRC) for lack of merit.
In a statement sent by GMA-7 toPEP (Philippine Entertainment Portal) through e-mail, thecourt sided with the network after labor arbiter Romulo P. Sumanilog reached theconclusion that Nojas's termination was justified, given the various violationshe committed against the company.
Donald Nojas gained publicattention after he became a witness for ABS-CBN at the height of the highlycontroversial TV ratings manipulation in Bacolod, which exploded in December last year.
ABS-CBN accused GMA-7 and AGBNielsen Media Research-Philippines, of conspiring to alter the results of theratings survey in Bacolod. According to the Lopez-owned network, money—allegedlyfunded by GMA-7—was given out to entice members of the sampledhouseholds to switch channels to boost the ratings of GMA-7 programs.
To back up the allegation,ABS-CBN presented witnesses that it said would prove there was indeed ananomaly not just in Bacolod but in other parts of the country,particularly in the Visayas and Mindanao region. One of the witnesses wasformer RGMA Network employee Donald Nojas.
SLEW OF OFFENSES. When the identity of Nojas was revealed to themedia early this year, GMA-7 quickly dismissed their former employee's claim as that of adisgruntled individual with an axe to grind. After conducting a backgroundcheck, the network acknowledged the witness as a former staff member who wasterminated after he violated company rules andpolicies.
Pleased by the NLRC's decision,GMA-7's statement regarding the case dismissal reads:
"The National Labor RelationsCommission (NLRC) in Bacolod has junked the case for illegal dismissal filed byformer employee Donald Nojas against RGMA Network for lack of merit.
"Labor arbiter Romulo P. Sumalinog dismissed the caseafter finding that RGMA's termination of the employment of Nojas was forjust causes.
ADVERTISEMENT - CONTINUE READING BELOW
"RGMA terminated Nojas on March 30, 2007, due to sexualharassment, negligence of duty, and lack of trust and confidence.
"The sexual harassment case against Nojas stemmedfrom the complaint filed by an RGMA beat reporter on February 27, 2007, beforethe Assistant City Prosecutor of Bacolod City.
"In numerous occasions, Nojas was also found guilty by RGMAof failing to report for duty without approved leave of absences or withoutnotifying his superiors.
"Nojas was also found guilty by RGMA of compromising theinterest of the company as he was hosting a radio program of a competingstation while he was still officially employed by RGMA."