At the age of 30, Alden Richards is already a seasoned actor.
After receiving the Asian Star Prize award at the 14th Seoul International Drama Awards in 2019, Alden has been hailed as Asia's Multimedia Star.
But those who follow him know that he is more than just an actor who dabbles in other pursuits outside of showbiz.
Alden is a multifaceted powerhouse that excels in acting, gaming, fashion, music, business, and his family life.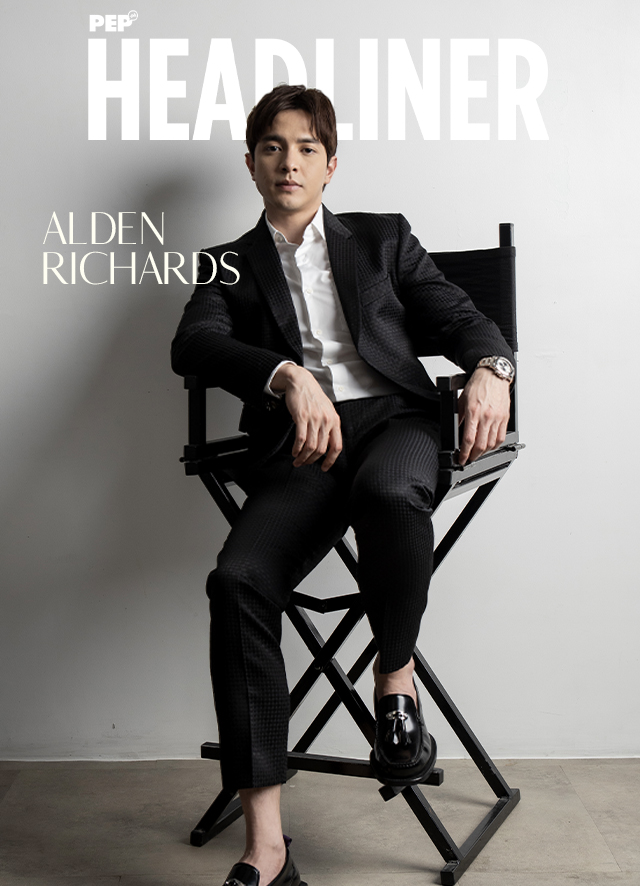 SEPARATING REEL FROM REAL
Alden acknowledges that in every project, he faces the challenge of fully immersing himself in the role throughout filming, only to break free from that persona once the project wraps up.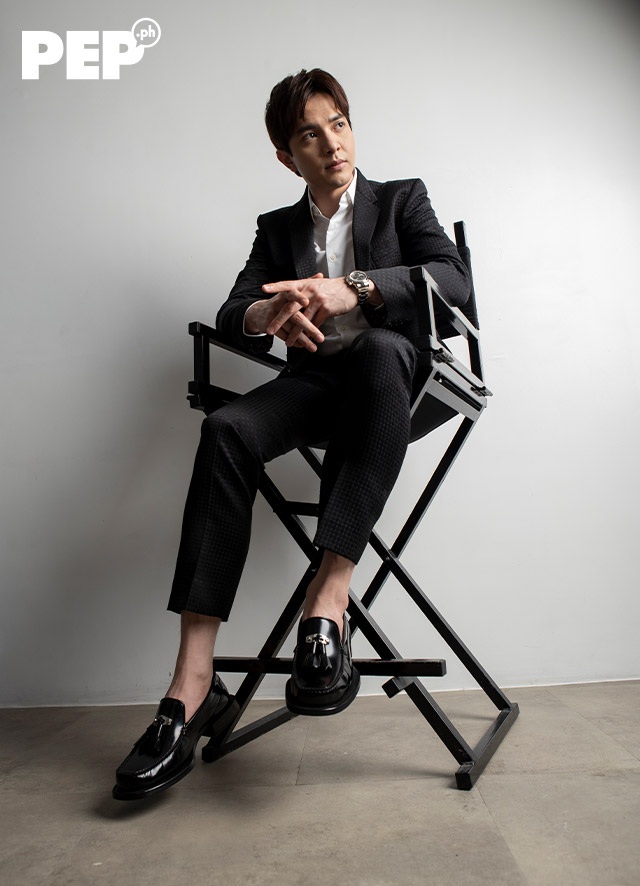 ADVERTISEMENT - CONTINUE READING BELOW ↓
The Start-Up PH lead actor tells PEP.ph (Philippine Entertainment Portal), "Mahirap siya and you have to really be clear kung what sets both apart. Actually it's an acquired skill kasi. There's a thin line between reality and acting, e.
"Siyempre as an actor, you want your roles as much as possible to be effective because you want it to make it seem like you're really the character."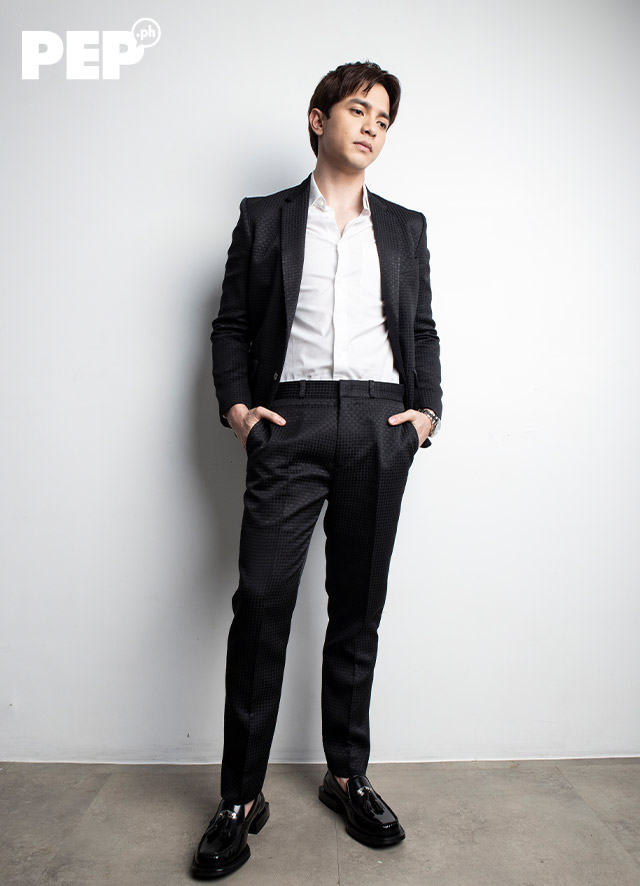 "Ako kasi when I started, for some reason when I hear the word 'action,' merong instant, parang bumibitaw ako agad sa reality and [I go] into the character."
The Pambansang Bae says he owes it all to the 11 years he spent honing his craft through a variety of roles and projects.
"Natutunan ko na how to switch it on and off, kasi yung difficulty of getting in to the character is the same as the difficulty of getting out of the character."
"Now na ganito, madali lang for me. Yung action and cut have a huge effect on me as an actor pag narinig ko yun," he continued.
"'Action' means get into and 'cut' means to let go."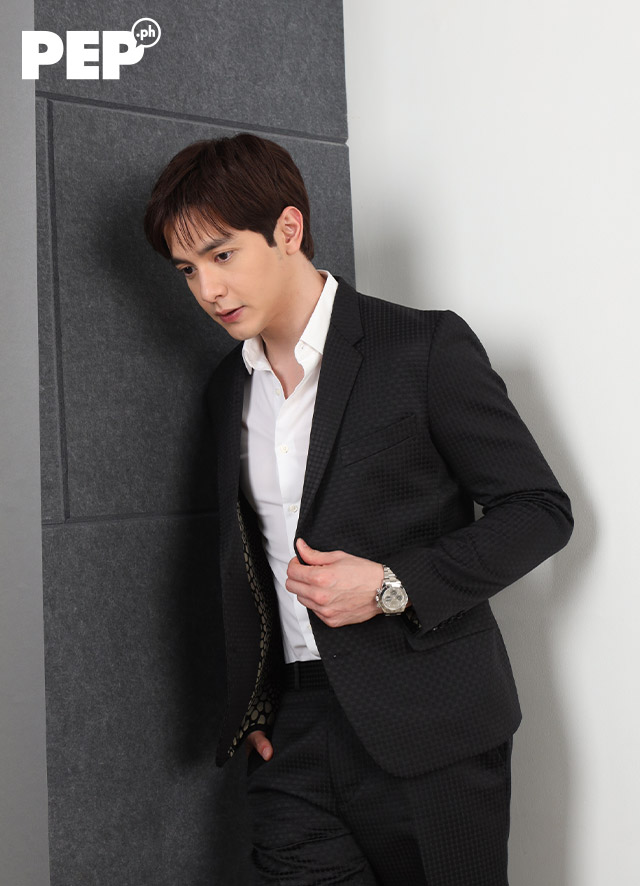 GREATEST ACCOMPLISHMENT IN ACTING
Alden looks beyond the awards when he thinks of his proudest acting achievement.
He reveals, "Aside from the awards and the recognition, it's really more of the effect and the impact it made on people who have watched the projects I have made.
"At least with that, parang hindi ko nili-limit yung mga gusto kong ma-achieve sa career ko as I go along."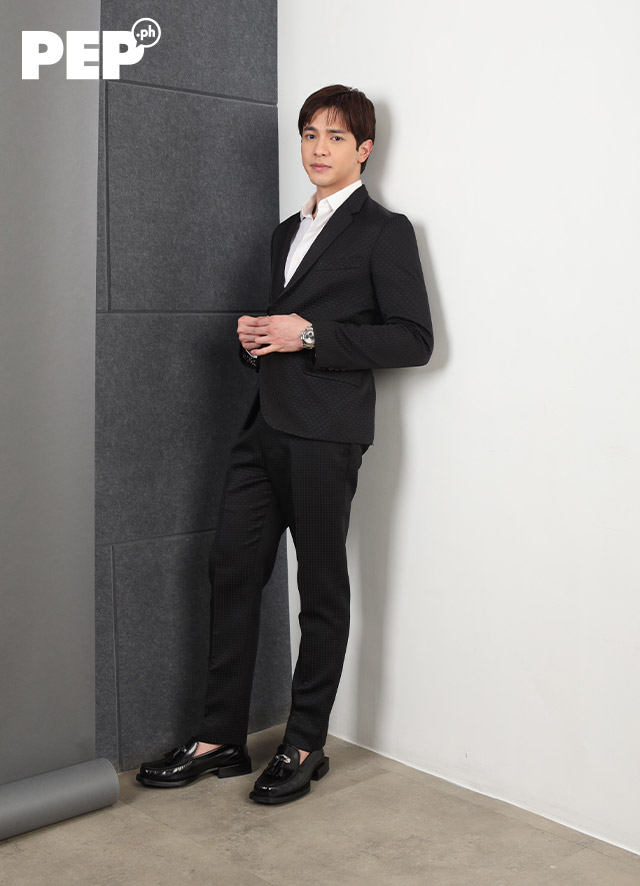 Alden expounds, "Kasi siyempre, pag sinabi mo na 'I wanna be an actor because I wanna get the awards,' or 'I wanna be an actor because I wanna get the money,' ganyan, it's very limited, e. Parang you limit yourself to that achievement."
"Kapag na-realize mo na nakukuha mo na lahat ng mga gusto mong ma-achieve in your field, I guess that's the time you deteriorate. And for me, that's the death of an actor, is when you set your goals on material things."
"So ako it's really more on to inspire people. When you set your goals sa mga ganung bagay, limitless yun, e. Parang it gives you more passion to go on and make more projects to inspire more people."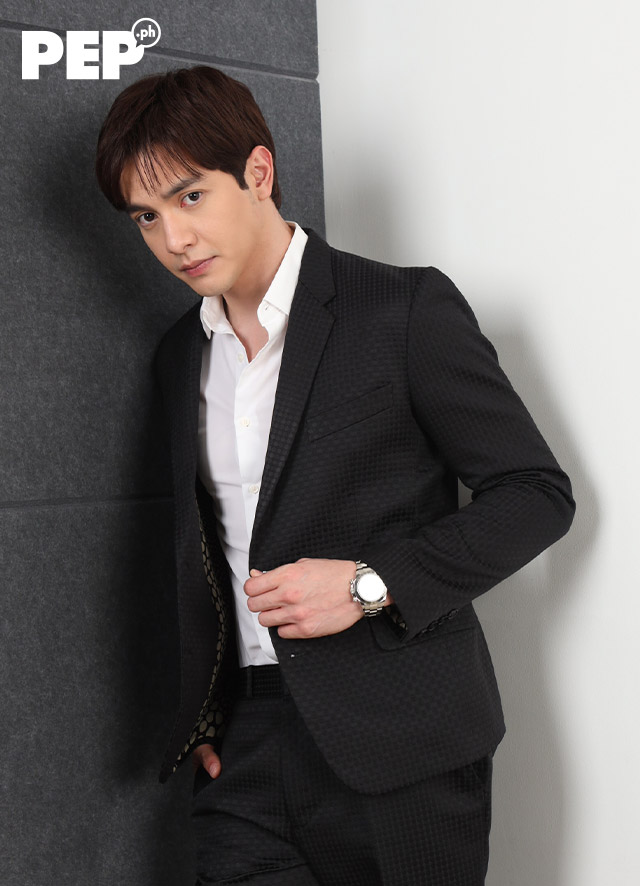 With so many accolades and distinctions throughout his career, is there a specific time or moment he would like to go back to?
"There's no specific moment, but marami, all the roles that I've made, I've learned from them, e," Alden says.
"Kasi of course, sometimes yung characters na pino-portray ko is not really me in real life. So I get to learn things from them.
"Looking back, I'd really like to go back to the learnings I've absorbed while doing the characters I've played."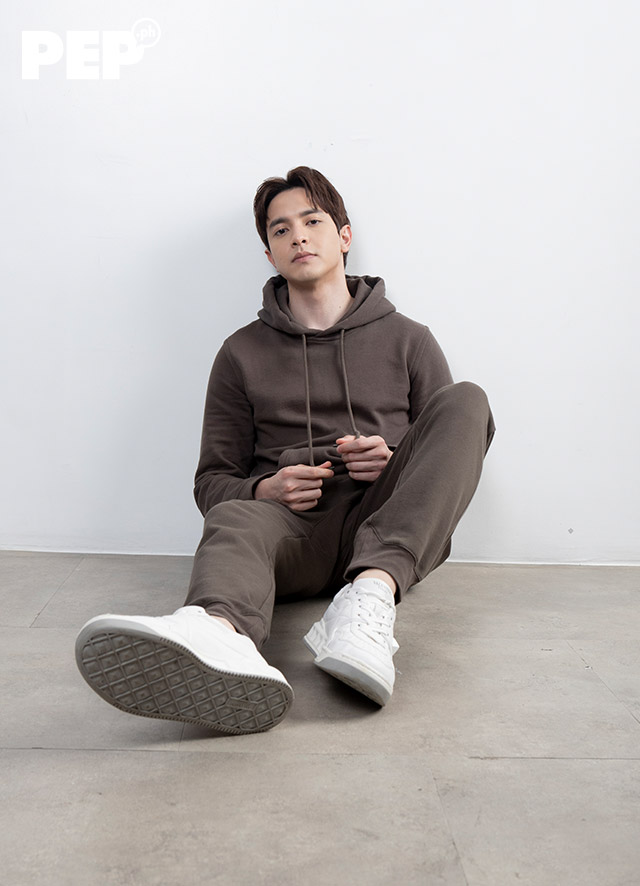 WHO IS THE GAMER VERSION OF ALDEN?

Aside from acting, Alden has been very vocal about his passion for gaming.
He shares, "I started gaming when I was seven. Gaming was really my outlet in life to let go of the reality at some point.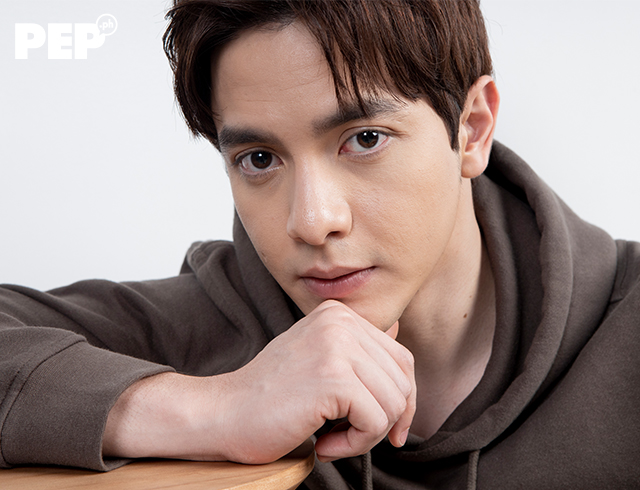 "I'm not saying that gaming creates a world of fantasy and a different reality, since it's also another reality of mine.
"But when I play games with my friends, I'm the gamer Alden, and I get to really be myself at times na that's the 'real me.'
"When I play games, no filter talaga. Gets na nung mga makakabasa nito what that means," Alden cited.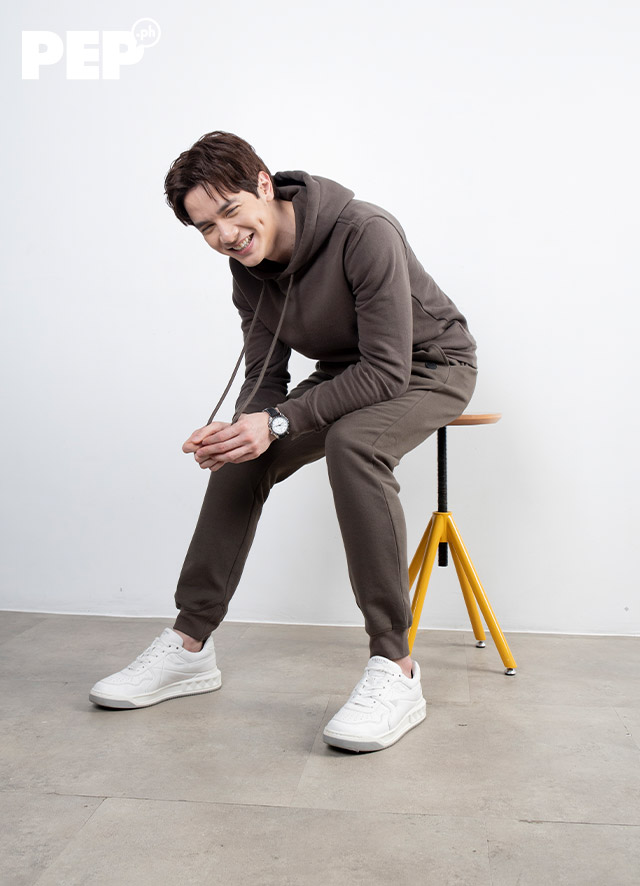 "That's one thing that no one can take away from me. Parte na siya ng buhay ko. And I guess it's also part of myself wherein I really get to hang on to my sanity. As a gamer, I will continue to be a gamer until my last breath."
"Being an actor, the workload is very demanding. Siyempre tayo naman kahit papaano, we all have to create our own outlets, e, to lessen the probability of burnout," he said.
A LUCRATIVE PASTIME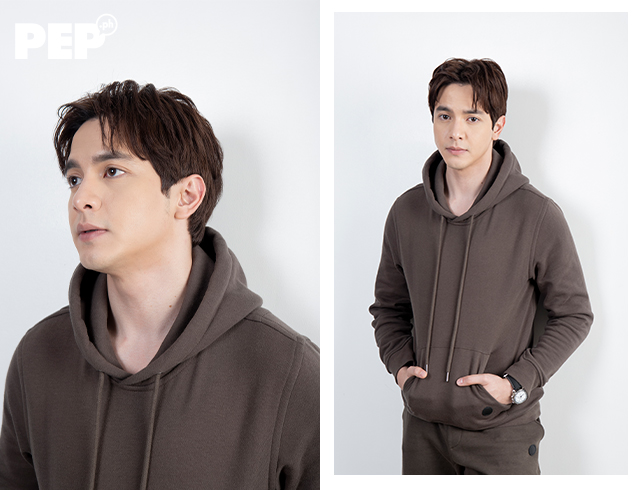 Alden believes there is more to gaming than meets the eye.
He explains, "You know kasi until today, us Filipinos being a conservative country, medyo we take gaming for granted in a way.
"A lot of people are very oblivious with the fact that it's already a career, and you can really earn from it by streaming, by being partners with big companies."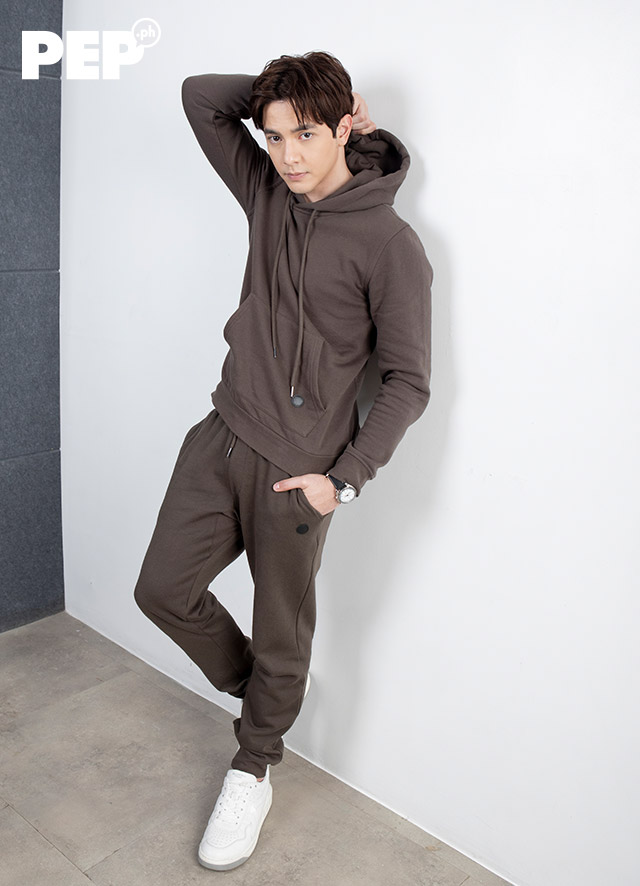 "But actually right now I'm very happy that it's slowly fading, and we're really acknowledging the profit potential of being part of the gaming world," Alden says, relieved.
"So yun, being a streamer, joining different competitions, you know kasi the digital world is really growing bigger right now, of course with NFTs, block chains, cryptocurrencies.
"Hindi tayo dapat maging oblivious with that fact kasi eventually magugulat tayo na sobrang laki niya na and yet we're left behind, and we'll ask ourselves 'Bakit hindi ko sinimulan?'"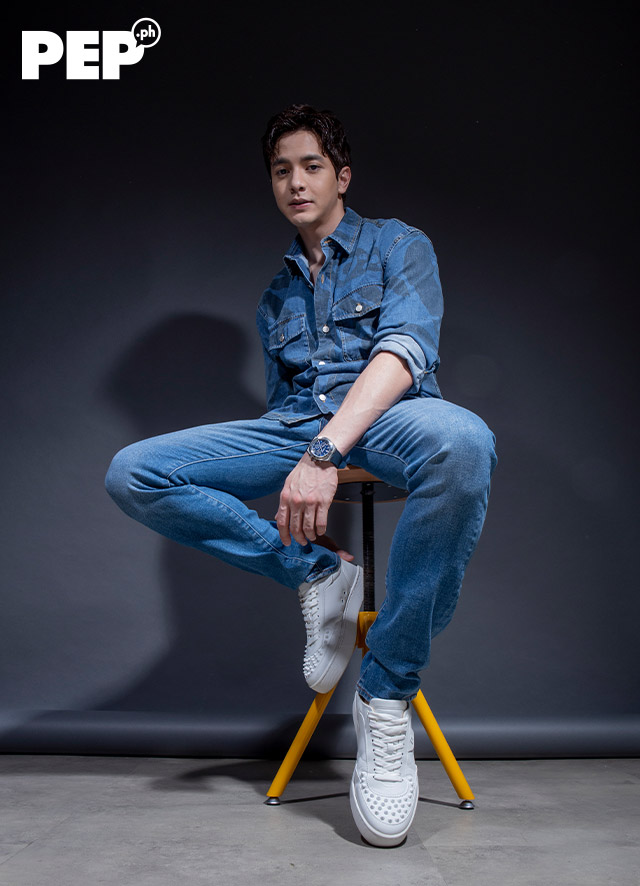 A DOWN-TO-EARTH FAMILY MAN
He may be surrounded by celebrity glamour and fame, but growing up, Alden had no idea he would become a household name.
The Kapuso actor narrates, "When you're a kid, siyempre you're driven by your dreams.
"To be more specific, you dream about having a good-paying job, to live in a nice house, to have cars, to get whatever you want.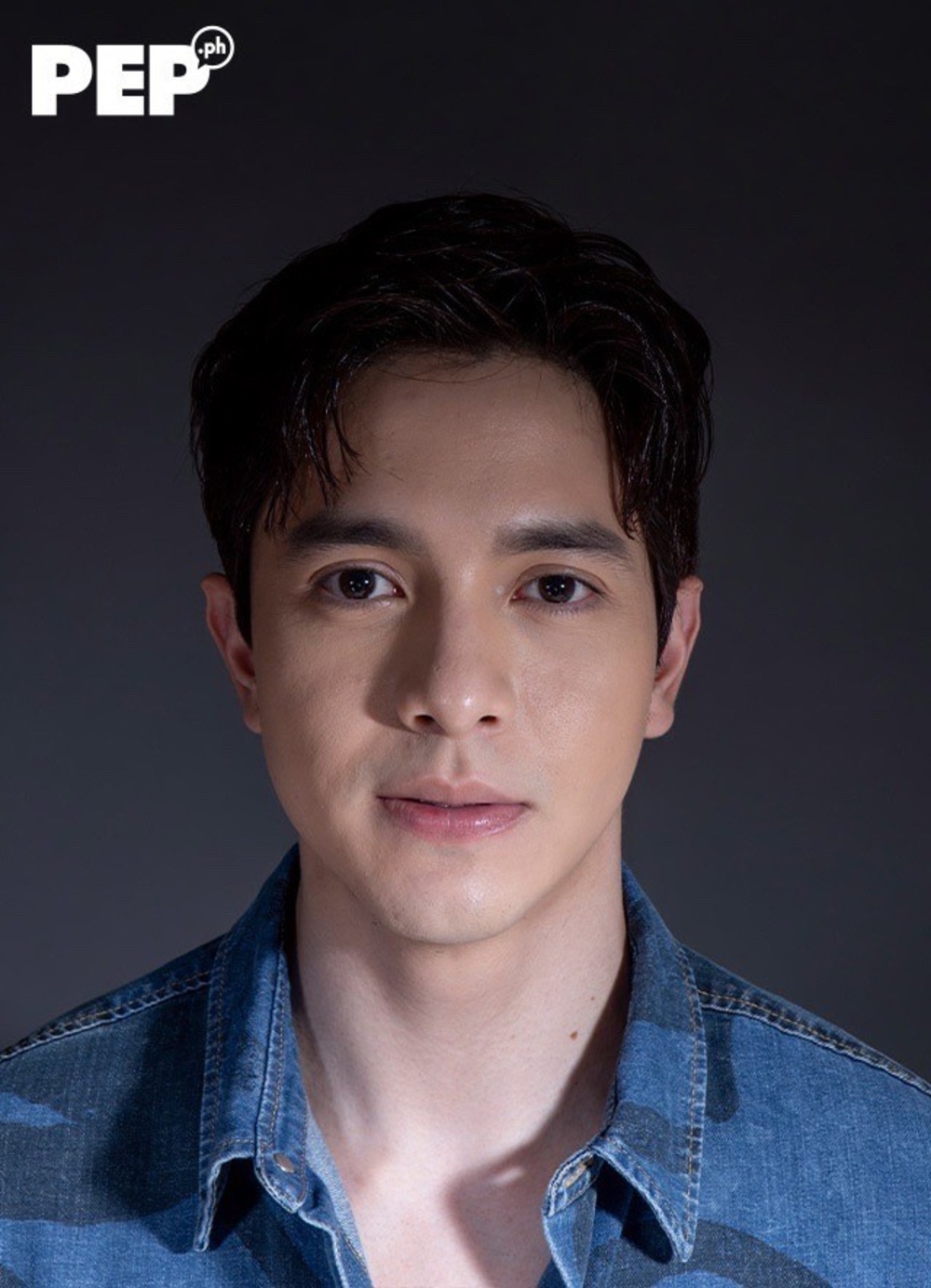 "In my case, it came very early. Hindi ko siya naisip na at the age of 30, I will be having these kinds of achievements and experiences in life.
"Sabi nga sa Forrest Gump, di ba, 'Life is like a box of chocolates, you never know what you're gonna get.'"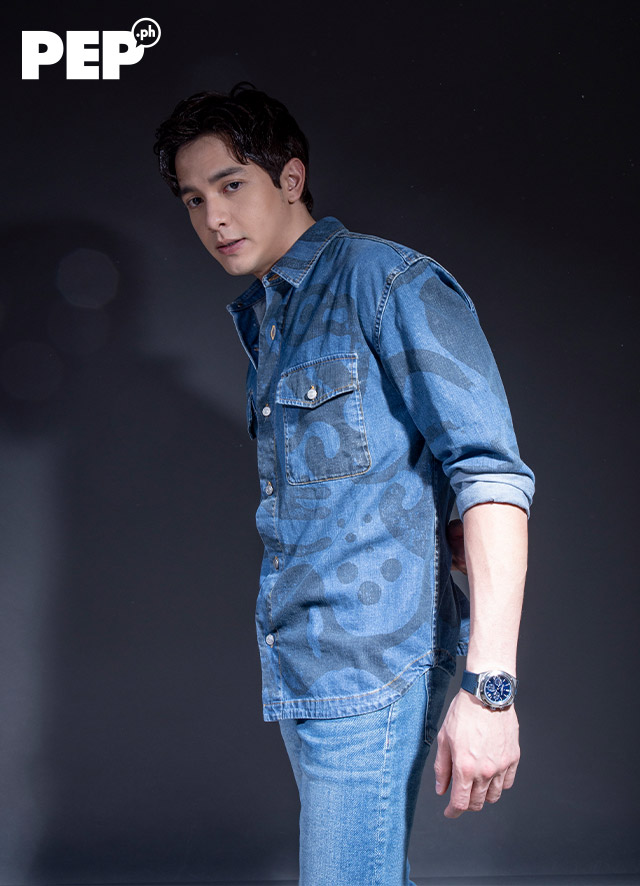 Talking about his family life, Alden opens up, "As a kuya, I'm very considerate, but I'm very strict, especially right now with the things that have been happening.
"Siyempre I was born 1992, so I'm in between the millennials and the Gen Zs. Parang blessing nga yun e, to be born in that age.
"Kumbaga we get to experience the things we've experienced during the millennial period and right now yung Gen Zs nga na sobrang iba ang mindset.
"So yun lang, as a kuya, it's my obligation to my siblings to guide them in the right path."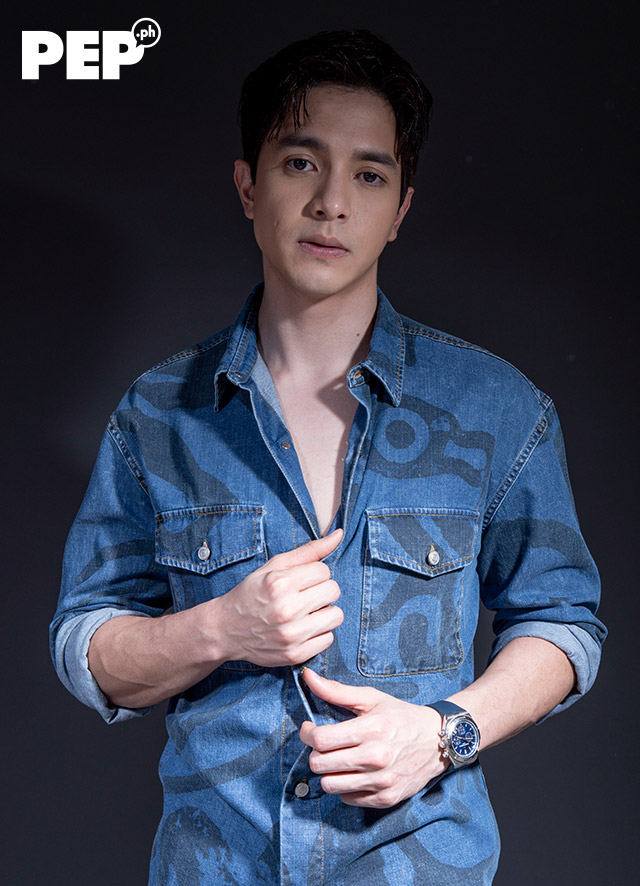 Even though Alden admits to being a little overprotective, he does give his two sisters—Riza and Angel—room to grow.
"Sometimes I let them stumble kasi that's the right thing to do, e," he says, believing that they have the capability to overcome life's perils.
But he does have a constant reminder for his sisters:
"Sige may decisions kayo na alam ko naman yung magiging outcome pero you insist. Okay, pag nadapa ka, balik ka lang sa akin and I will tell you I told you so."
By the way, he has an older brother named RD.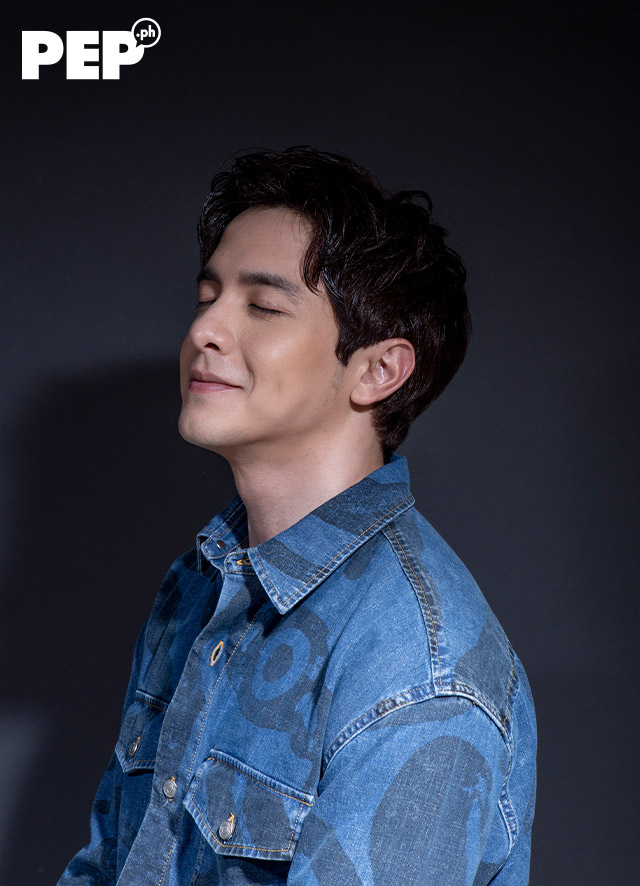 What are his plans for the future?
Alden admits, "I can't really tell. Plans change every day, but ako, to avoid pressure, I just live by the day."
"Take control of the things that you can handle right now and let go of the things that you can't control. Parang with that, you get to live everyday. Live by the moment. Live every day by the day."
"Kasi makikita mo naman yun as you go along, e.
"Everyday kung saan ka ba papunta, you can assess, e, as a person, parang you will be able to assess your trajectory, where you're gonna go."
Even so, Alden has an idea about how he would be as a dad in the future: "Siguro yung with my age now, like how I am with my siblings, siguro ganun ako.
"And as a son, I will always be here for my family, no matter what. Not only to my family but to all the people that I love.
"I will always be here for them. My pending goal is for them to have a better life everyday."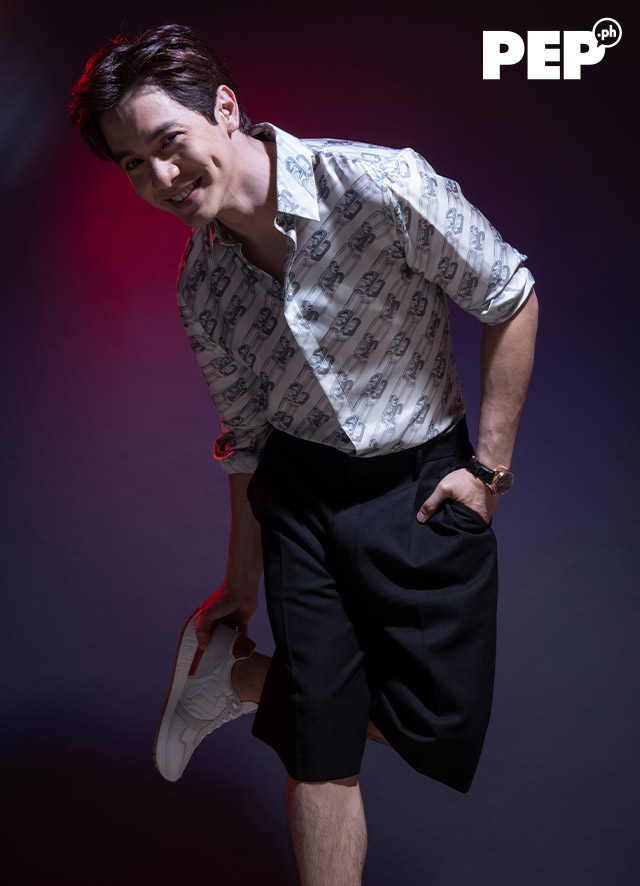 FASHION MAVEN
People who look at Alden now may think good style comes naturally to the gifted actor.
Much to our surprise, he reveals it took a while before he appreciated the art of fashion.
"Hindi naman ako fashionable when I entered showbiz, e. Actually wala akong pakialam. But of course with my age now, medyo hindi natin siya dapat i-take for granted."
Alden continues, "You really have to be conscious on how you will look, kasi it's part of self-care.
"And the people now are very aesthetic, e. Especially now itong shoot natin today. 'Ano yan?' 'Anong brand yan?'
"They're very much like that, so adjust-adjust konti. And then it pays naman when you take care of yourself and how you look, so okay lang naman. It is a worthwhile investment."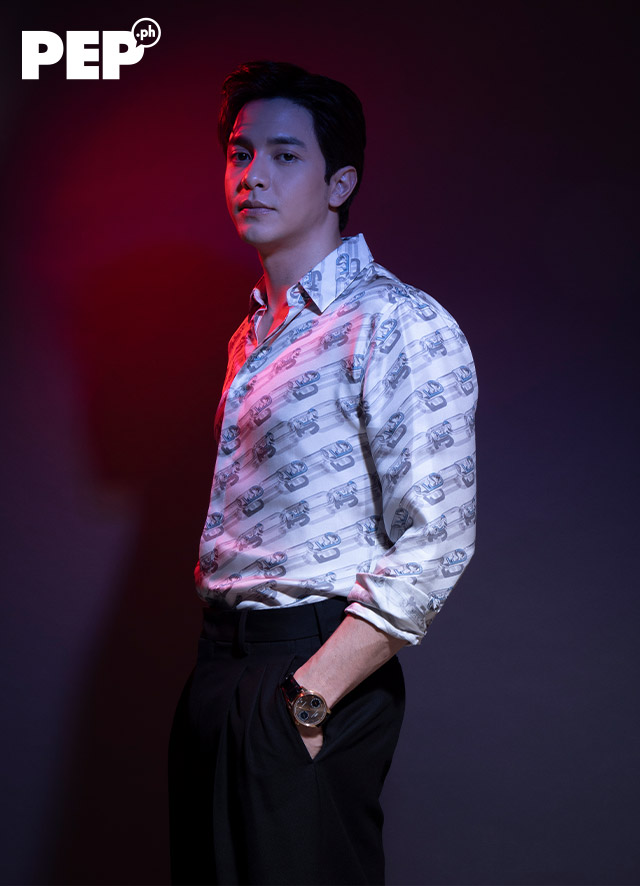 When asked to describe his personal style, he replies, "Jeans, white shoes, and plain shirt, that's it. And a good watch."
Despite having such a classic sense of style, Alden's most treasured closet pieces are rather extravagant.
"Well, nasa closet ko ngayon yung the suit I wore sa premiere ng Stranger Things in New York. It's a Dior buckled suit," he shares.
"Tapos yung Tom Ford suit na sinuot ko nung GMA [Gala Night], na naging Star of the Night tayo. So I'm really grateful to Studio 24C dahil they're really taking good care of my styling."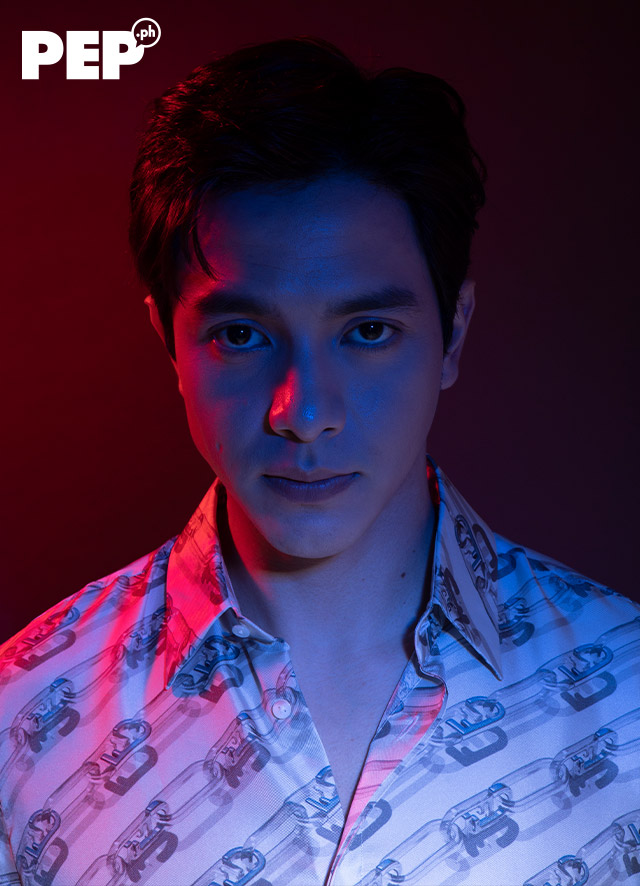 STYLE ADVICE
Since actors must keep a certain image, Alden is grateful for the help that Studio 24c gives in terms of his styling, so much so that he considers the style hub his go-to place for fashion advice.
"Studio 24C and of course si Mel, si Mel Sy," Alden enthuses.
"The thing about Mel kasi when I started working with him, and he's been with me for I think five or six years already, he's very much flexible.
"Nagmi-meet kami halfway with what I want and what he thinks will work."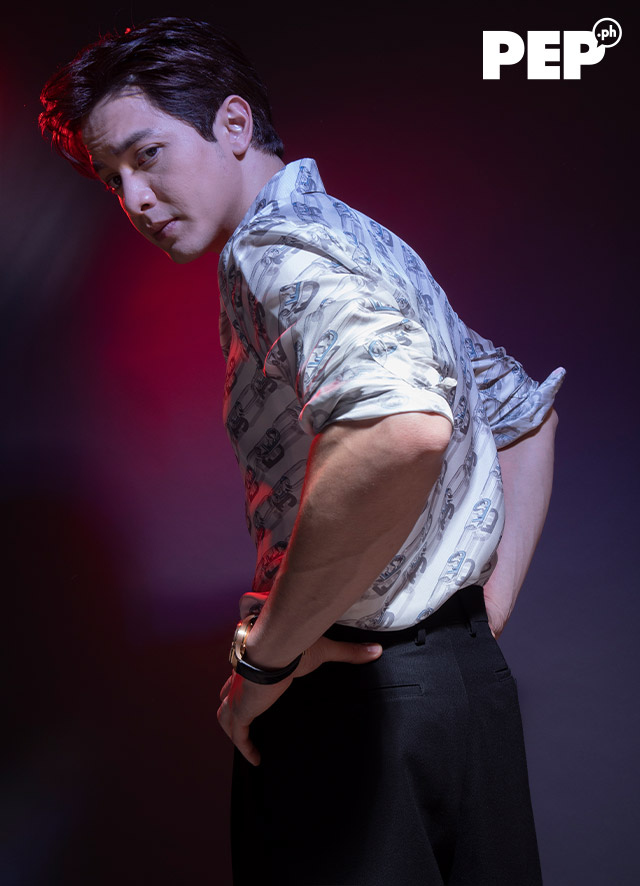 Alden stresses the importance of still weighing in his input, even as his stylists let him try on clothes.
"Kasi at the end of the day, of course stylists are there to style you, to give you the latest clothes possible. But if you're not really comfortable with what they'll make you wear, siyempre lumalabas yun."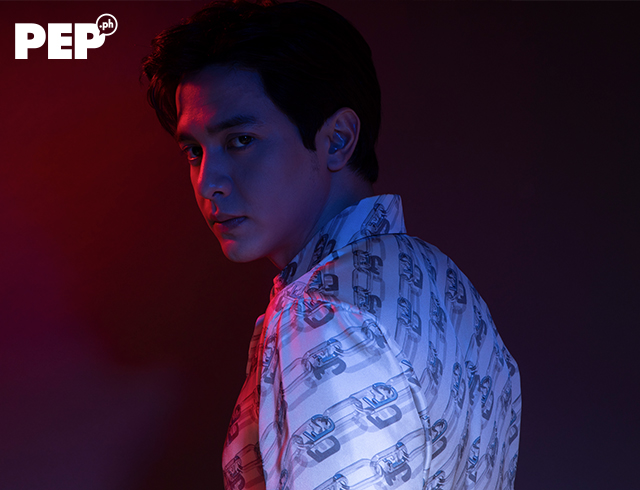 "So that's why ako, I'm very happy with Studio 24C. Again kasi nga aside from the fact na their styling really matches my personality, I'm really confident wearing the clothes they made me wear."
PRODUCTION CREDITS
PRODUCER: Summit Media, Inc.
COORDINATION: Marie Bilgera, Karen Pagsolingan, Nikko Tuazon
VIDEO: Alyza Angeles, RichFord Unciano
CREATIVE DIRECTOR: Igi Talao
HOSTS: Rachelle Siazon, Anton Andres
PHOTOGRAPHER: Cyrus Panganiban
STYLIST: Melville Sy and Shark Tanael of Studio 24C, assisted by Vincent Coriosa
MAKEUP: Arvie Matibag
HAIR: Nelson Cruz, assisted by Andrei Santos
MAKEUP FOR HOSTS: Patricia Acejo
HAIR FOR HOSTS: Ash Akim
SPECIAL THANKS: GMA-7's Start-Up PH Senior Executive Producer Mona Coles Mayuga, GMA Corporate Affairs and Communications and Sparkle's Leysam Sanciangco, Marian Domingo, Chester Singian, and Angel Javier
READ MORE: