Julia Barretto is a lot of things, but being average is not one of them.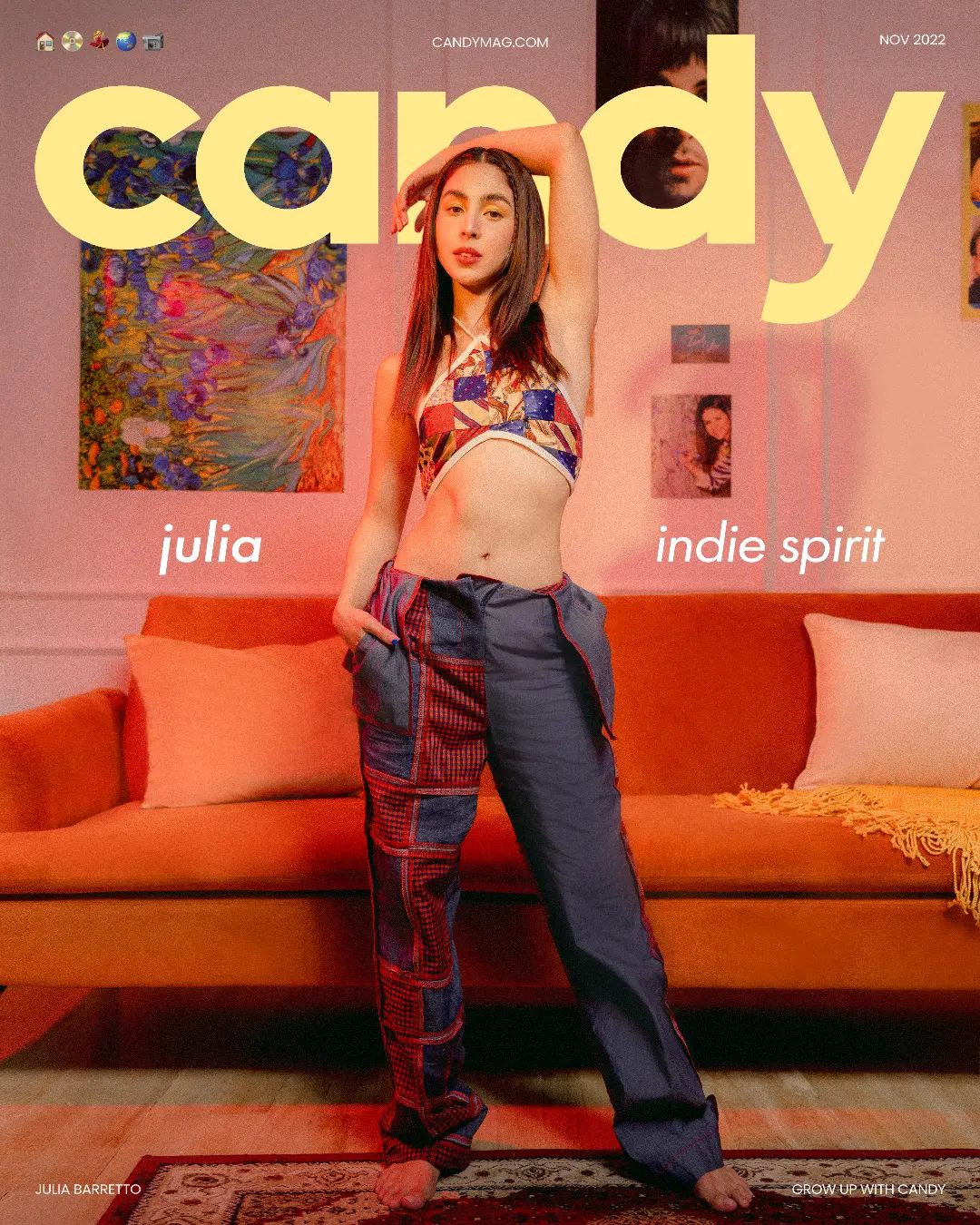 Having famous parents and stunning looks may have allowed Julia to claim instant celebrity status, but she certainly made a name for herself through her skills and talent.
All these combined make Julia nearly unstoppable.
This is why the 25-year-old actress is the perfect choice for the first-ever roadblock cover of Summit Media's women's titles — Preview, Cosmopolitan PH, Candy, and Female Network.
Read also: Julia Barretto stuns in roadblock covers for Preview, Cosmo PH, Candy, and Female Network
PEP.ph (Philippine Entertainment Portal) rounded up 12 things we picked up from Julia's four features, straight from the actress herself.
CAREER AND BUSINESS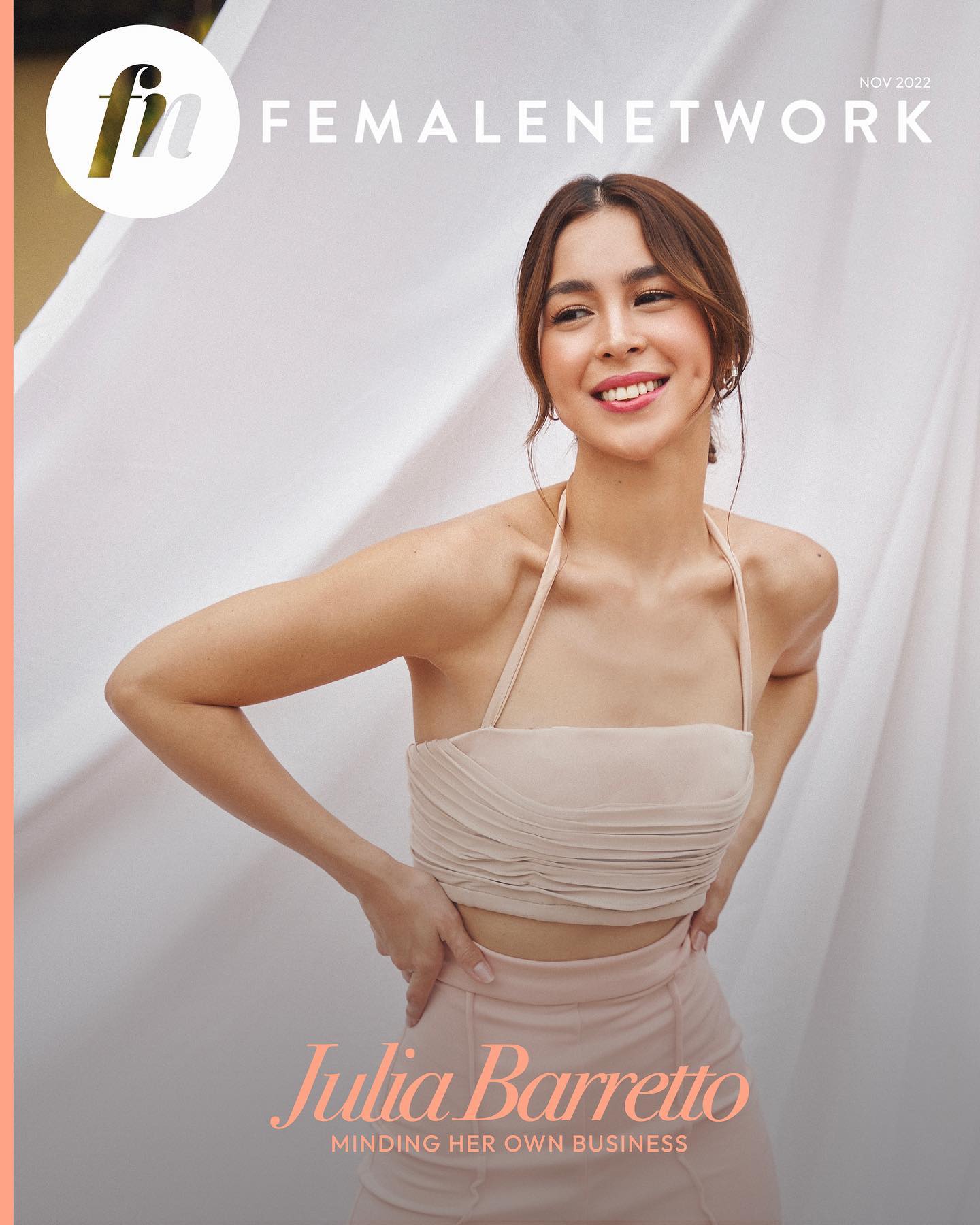 1. Acting came to Julia naturally.
"I really do feel like [showbiz] is something that I found interest in at an early age, and I think it's because I was very exposed to the world very early on. All my family members would always take me to work.
"But more than anything, it's one of the few things that you really feel runs in your veins."
Source: Candy Mag
2. VIVA Entertainment encourages Julia to speak her mind.
"I do feel like I've become braver in voicing out a lot of things that I feel, compared to before when I was younger and very much afraid of a lot of things.
"So, I am grateful because they [VIVA Entertainment] hear me out when there's something I want to say. But it's really bigger than a management thing, it's bigger than any contract.
"You constantly have to remind yourself that results don't come fast and easy. Hopefully, I'll end up where I hope to end up."
Source: Cosmopolitan PH
3. Pursuing Hollywood is not a priority at the moment.
"It's [Hollywood] something that definitely was always on my mind since I was young, but not something that I had put action to.
"I feel like there are still plenty of things I can do here and I'm fine with that. I don't have that urgency yet. But I feel like when the opportunity comes, I'll jump straight into it."
Source: Preview
4. Julia is a certified girl boss in her own right.
"I always dreamt of having my own lifestyle brand [YouTube travel vlog Juju On The Go], a one-stop shop for people before travels.
"I like that every time we launch [under The Juju Club], it's an opportunity for us to learn and improve and get feedback from people, so we know what to do better next time.
"After we launched the fragrance collection, we really saw the big potential, and I was really inspired by how people received it."
Source: Female Network
ADULTING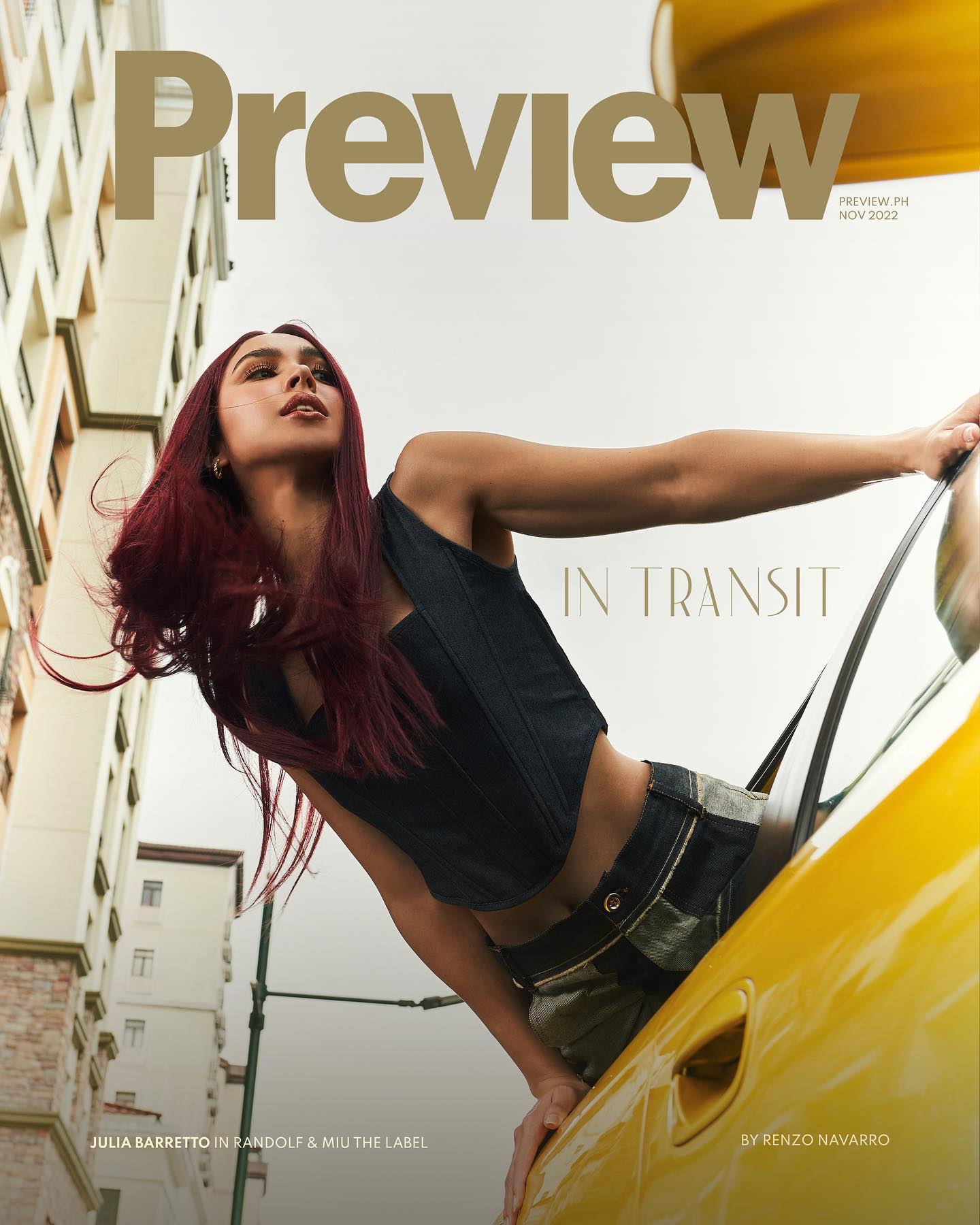 5. Living alone for three years taught her to be more practical.
"It is stressful, actually. Because now, you're independent, and you have nobody to depend on when it comes to things. This is serious stuff, and I don't take this lightly, especially my finances.

"Now that I take care of absolutely everything in my life, I've become wiser in spending. I choose my battles now. I do like to reward myself but not in the way of ridiculously shopping anymore.
"I always allot more for investments that I know will grow and appreciate. I know my future self is going to thank me for it."
Source: Female Network
6. Julia feels she's been an adult even before she turned 10.
"I just feel like there's so many younger—like, young, young—actresses now and I just can't believe I was that young before.
"And then I was also working—you know what I mean? I had no choice but to really grow up. I always felt beyond my years.
"Now, I feel like I'm more the same age as my soul."

Source: Preview
7. Becoming the person she wants to be is right around the corner.
"It's super exciting because I feel like, in the [past] two years of my life, all the changes and transitions in my life, it's starting to mold me into the person that I really want to become.

"So I feel like the older that I am getting, parang I'm closer now to the kind of human being I want to be. I am closer than further.
"Totoo pala yung sinasabi na when you're 25, nandun talaga [yung] pinaka-transition sa life."
Source: Cosmopolitan PH
8. Being reactive to bashing is futile as an adult.
"When you experience and encounter real-life problems and then you encounter bashing, you don't get affected anymore because you realize that social media is not real life.
"Bashing becomes petty at some point because you're old enough and you're encountering real-life, adult problems.
"Personally, my definition of inner peace is finally getting to a place where you know what you want. It just brings me so much peace that I have so much direction in my life now because I know what I want."

Source: Candy Mag
RELATIONSHIPS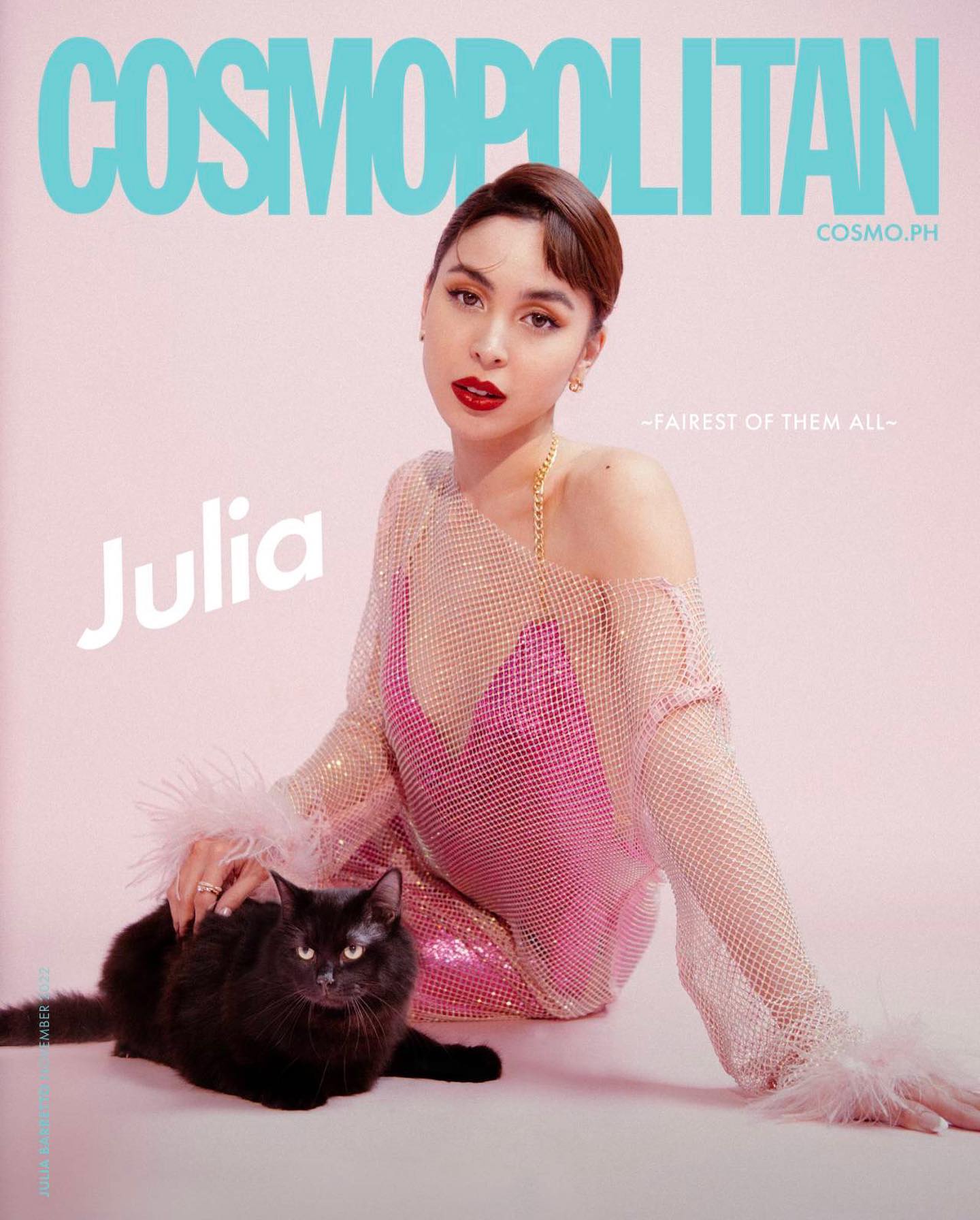 9. Julia thinks she will forever be a Mama's girl.
"Kahit na, let's say, I can do this on my own, I love, love, love to ask for help because I feel like things are better with the help of others, especially my mom [Marjorie Barretto].
"I tell her, 'I still need you.' Ginaganun ko pa siya. 'I still need you, I still need your help.' So, she does, she still helps me.

"It doesn't feel like kailangan ng effort to have a good relationship with her. What they see is what they get."
Source: Cosmopolitan PH
11. She and her siblings have each other's backs.
"We all know that we wanna have businesses at some point in our lives. It's about the right time, age, and knowledge of things.

"We're supportive of each other. We really are tight-bonded. I love having entrepreneurial siblings [Dani Barretto-Panlilio and Claudia Barretto] and a mom. We learn from each other. We give each other advice.
"We try on our products and give each other reviews. We give each other ideas on what else we could do. We love to collaborate."
Source: Female Network
10. When it comes to love, keep things private but not a secret.
"I think there's a right balance for everything.
"So yung pagiging open ko, I don't think it's a kind of open to the point na anybody feels comfortable or confident enough to put an opinion on it. They only know the fact that we are together, but they really don't know anything about my relationship, our relationship.

"Now, you know that it's a known fact that I am in a relationship with him [Gerald Anderson], but they really don't know anything about our relationship, so it's hard for them to form an opinion about it."
Source: Cosmopolitan PH
12. Deal with others bearing a mind of steel and heart of gold.
"I think the best part about that [entering showbiz at an early age] is you're able to guide and really help these people who come in.
"They're new and they probably still don't know the other things that could happen, so it's nice to support them and to guide them when they ask for it."
Source: Preview
BONUS: Knowing who you are and what you want helps you through tough times.
"There's politics in all types of industries. So you just have to know who you are and what you want just so you don't lose yourself in the process.

"It happens to me very frequently. It's easier to walk away and to give up when you're sad and disappointed.

"[Showbiz is] a difficult world to be in, just in general. You have to be tough and you have to be strong to be able to withstand anything that may come your way."
Source: Candy Mag
READ MORE: