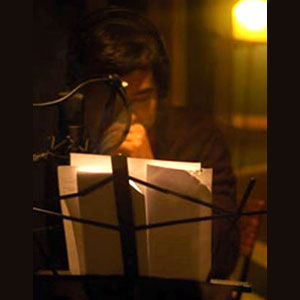 IMAGE 0
---
A wildly popular TV andmovie actor is about to become a big Internet hit, too.
No, he does not have nastyvideos circulating in the wild wide web, nor is he being bashed left andright in online fora and message boards.
This actor lends his voice toand brings to life a set of quick and quirky animated videos that teach viewersthe how-to's of the practical uses of SMART Money, the country's firstre-loadable electronic wallet linked to a mobile phone.
Dubbed as the "Pambayadng Bayan,"SMART Money makes it easier to pay bills, buy prepaid load, and transfer fundswith just a few clicks from a SMART celphone. It combines the strength ofSMART's mobile services and MasterCard Worldwide's wide merchant acceptance network,providing subscribers a safer, simpler, and more convenient electronic facilityfor their various financial transactions, including purchases in the malls andATM withdrawals.
Intimidated yet? Those new tothe genius and convenience of using SMART Money need not fret, because thegeeks over atSMART's digital agency TribalDDB haveturned the traditional (read: boring) instructional manual into funky andhighly entertaining animated videos, live online and accessible 24/7.
The SMART Money tutorials usea clear and simple mix of Filipino and English languages, and the animationincludes simulated screenshots and the content that one would see on ahandset's LCD while following the procedure. The video demos are kept short,snappy, and feature everyday experiences, so viewers could effortlessly followthe directions provided.
ADVERTISEMENT - CONTINUE READING BELOW
And the mysterious actorprovides the voice that brings to life the whole set of videos.
Video tutorials on using SMARTMoney for airtime reloading, making electronic purchases, bills payment, moneytransfer, and ATM withdrawals are available at http://smart.com.ph/money/VideoDemo.htm.More instructional videos will be available soon.
THIS IS AN ADVERTORIAL.