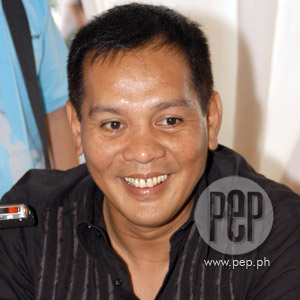 IMAGE 0
---
Actor and former Parañaque mayor Joey Marquez and two others wereabsolved from the alleged non-payment of textbooks worth P6.41 million, whichhis administration purchased during his term in 1998. Earlier, the Sandiganbayanalready junked two criminal charges against them.
According to GMA News, Sandiganbayan's Third Divisionexplained in a 16-page resolution released last December 22, that the Office ofthe Ombudsman failed to support its allegations against Marquez and hisco-accused.
The Ombudsman filed a case on September 10, 2000, against Marquez, former Department of Education-Metro Manila division superintendent Rolando L. Magno and former city public information officer Mario L. Jimenez, based on a complaint by sales agent Lizabeth C. Carreon.
Carreon alleged that the three former government officials failed to pay textbook suppliers Kejo Educational System, Merylvin PublishingHouse, and Southern Christian Commercial for the books they purchased.
GMA News also reported that the Ombudsman accused Marquez and members of the City School Board of false representation byinducing the suppliers to deliver the books even if there were noappropriations for the said purchase.
In her complaint, Carreon claimed that she delivered 500 copieseach of Diksyunaryong Pilipino and Oxford dictionary, Basic Textbooks for GradeII and DECS Basic Textbooks, but was not paid.
However, the Sandiganbayan noted that the suppliers did notfile any complaints and just let Carreon, the publications' agent, initiate thelegal action. In addition, thedocumentary evidence marked by the prosecution consisted of mere photocopies, with nosecondary evidence presented to back them up.
The anti-graft court also said that the lifting of the charges wouldonly apply to Marquez, Magno, and Jimenez because they were the only ones who filed Demurrers to Evidence that were granted by the court.
THE "WALIS-TINGTING CASE." The former Parañaque mayor alsofiled a Motion for Reconsideration for being convicted of five counts of graftby the Sandiganbayan Fourth Division on August 2007. (Click here to read relatedarticle )
ADVERTISEMENT - CONTINUE READING BELOW
Marquez was charged with overpricing the purchase of"walis-tingting" or broomstick worth P2.9 million—overpriced by P462,708,according to the Commision on Audit. Hewas sentenced to up to 50 years imprisonment but was allowed to post bail pendingresolution of his appeal.