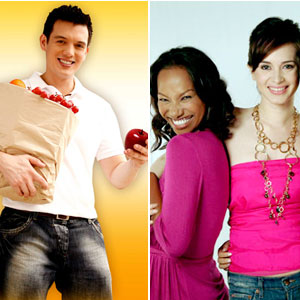 IMAGE 0
---
Three out of five QTV-11 shows earned distinctions in the2009 New York Festivals (NYF).
According to its website, NYF is a "51-year-old InternationalAwards Group (IAG) Company which recognizes The World's Best Work™ in over 65 countries. It has eight annual competitions, and one of them is International Television Broadcasting awards."
When it comes to judging, "the entries were carried outby several hundred producers, directors, writers and other mediaprofessionals around the United States."
Submitted entries vie for any of the following awards: "Gold, Silver and Bronze Trophies and FinalistCertificates."
Based on the e-mail sent by New York Festivals the other day, January 15, QTV-11 learned that in Television Programming, two of its shows were given medals and one was chosen as a finalist.
Winning the gold medal was Inno Sotto: A Special FashionDocumentary, which was shown last April 2008; a bronze medal was bagged by the weekly cooking show Chef To Go, hosted by Chef RobPengson.
Gigi Stantiago-Lara, assistant vice president forAlternative Productions (QTV-11), was thrilled to know that their shows were honored inthe New York Festivals.
In an interview, she said, "QTV is a veryyoung organization. And it's a firsttime for us. Imagine winning3 out of 5 entries we sent. We are very happy andecstatic. When we got the e-mail, I had to reread it to make sure..."
Meanwhile, Lucy Torres-Gomezand Wilma Doesnt's lifestyle talk show The Sweet Life earned a Finalist certificate. The two hosts expressed theirgratitude to the viewers who have been supporting their show.
In a text message, Lucy told PEP, "I am thrilled like anything! And I speak forthe whole team. The fact that it wascited as a finalist in such a prestigious award-giving body already is avictory in itself. We work hard to putup a good show, five days a week, and moments such as this tell us that we aremoving in the right direction. Thankyou, God!"
ADVERTISEMENT - CONTINUE READING BELOW
Wilma gushed, "Gosh, this isit! Happiness to the highest level ang nararamdaman ko! Isang bonggang pasasalamat sa inyonglahat. It's a good start for the year.Yahoo!"
Last year, three QTV-11 programs were given a finalistcertificate in the New York Festivals: At Your Service,Star Power, Sana'y Muling Makapiling, and Sapulso.