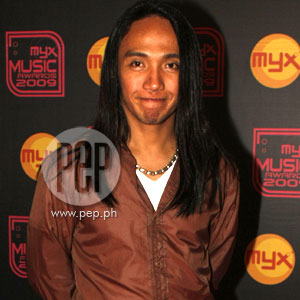 IMAGE 0
---
American rock band Journey, featuring frontman Arnel Pineda, guests for the second time around in the U.S. talk show Oprah Winfrey Show, but this time he sings not only for the fans—he shares his emotional past with them, too.
The said episode was aired last October 5 in the United States.
"Don't Stop Believing" clearly was the appropriate number for Journey to sing in front of the already standing audience of Oprah. Jaws dropped as Arnel executed powerful chords that drowned even the loud cheers from the crowd.
After the number, the band members talked about their experience when they first heard Arnel in a YouTube video back in 2007.
Journey guitarist Neal Shon was actually the first one who "stumbled" on the video when he was searching online. "He sounded amazing!" Shon exclaimed. Drummer Deen Castronovo had a more personal observation. He said, "It was frightening just to hear that voice from a little guy. It was just strong. But the best part of it was how humble the man was. What a humble human being. A beautiful heart."
Arnel admitted that he had never dreamed of singing with Journey, seemingly an impossible thing for one who grew up in poverty.
"I've seen enough pain and poverty in the Philippines and I did not dream that big," he said. "All I wanted to do was get out of it and live decently."
Now that he was out of it and traveling with the band he admired, did it dawn on Arnel that everything was now real?
"It's amazing, unbelievable, fantastic," expressed Arnel. "All the superlative words. Until now, it's not real. I feel like an alien right now and I'm not supposed to be here. But I'm here!"
Such are the humble words from the now internationally known Arnel who had wowed different crowds in the past two years. With the acquired wealth and fame he received, he announced that it was his duty to give something back. With his foundation, this was now possible.
ADVERTISEMENT - CONTINUE READING BELOW
"I put up a foundation called AP Foundation to help underprivileged kids in the Philippines," Arnel said proudly. But regarding the things he bought for himself, he meekly said, "A home for myself and my family because that's what we ever dreamed about, having a good-spaced house."
As a parting song, the band played "Faithfully," which the show's audience applauded heartily. It was the song that first won the public's attention for Arnel two years ago.
SECOND FILIPINO TO GUEST. Arnel is actually the second Filipino to be featured in the popular U.S. talk show. The first was Charice Pempengco, now as internationally famous as Arnel for her powerful voice.